Heartlines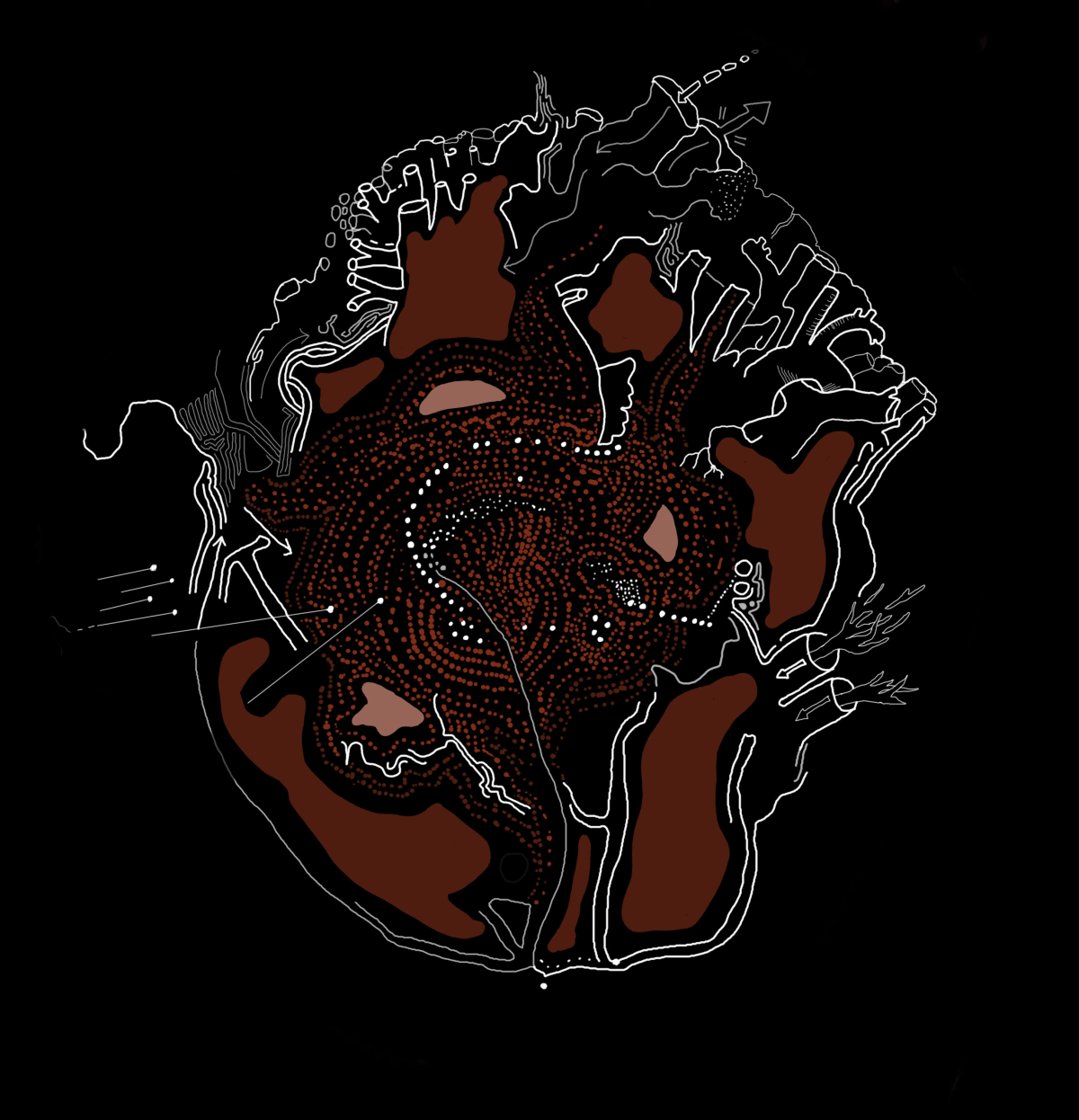 Laura Wills and Anna Dowling,
Heartlines, 2018
, Drawing, -
Mixed Group
Drawing
Anna Dowling, Laura Wills
A community drawing project investigating health issues and connection to country for Aboriginal and Torres Strait Islander people. Laura Wills and Anna Dowling are visual artists based in Adelaide with drawing at the centre of their practices. During SALA they will be artists in residence at the Wardliparingga Research Unit at SAHMRI. The artists will create new drawing works on paper and facilitate a large-scale floor based collaborative drawing with the Wardliparingga staff and public.

Underpinning the artists research is the knowledge and understanding that the health and wellness of Aboriginal and Torres Strait Islander people is supported by maintaining a connectedness and balance with family, community, culture and Country. The artists will explore how Wardliparingga harnesses this traditional knowledge about health and wellness to improve health outcomes for the community. The project will use drawing as an investigative tool to decipher and translate these ideas. The artists are especially interested in the strong relationship people have with the land.
1-31 Aug
Mon-Fri 9am-5pm
Opening Event
30 Aug , 05:30 pm-07:30 pm
Website
Artist in Session
Visitors are invited to contribute to the work. 01 Aug 09:30am - 10am-4pm
Artist in Session
Visitors are invited to contribute to the work. 08 Aug 09:30am - 10am-4pm
Artist in Session
Visitors are invited to contribute to the work. 15 Aug 09:30am - 10am-4pm
Artist in Session
Visitors are invited to contribute to the work. 22 Aug 09:30am - 10am-4pm
Artist in Session
Visitors are invited to contribute to the work. 29 Aug 09:30am - 10am-4pm