Open Day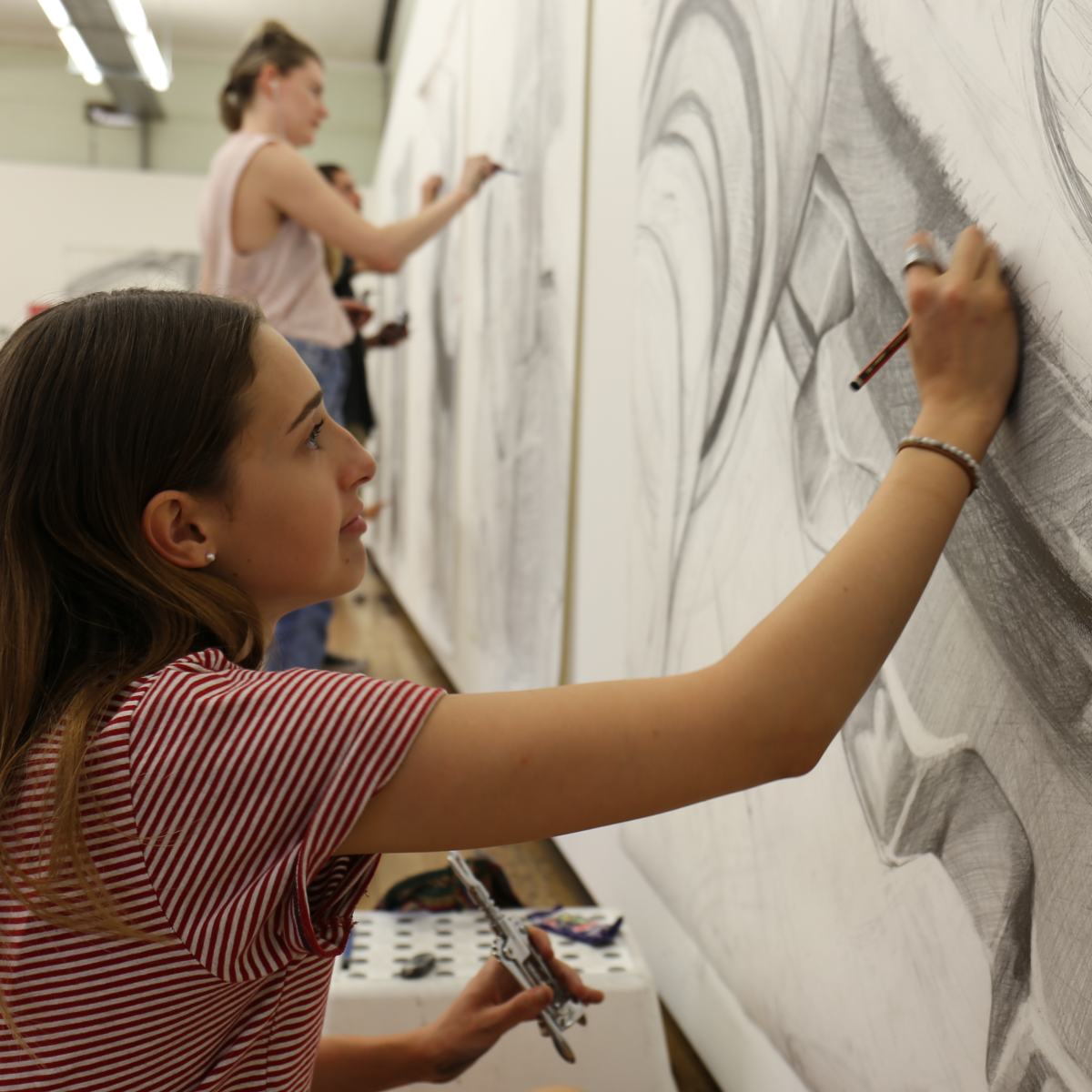 Shannon Beck,
Drawing class level 2
, Drawing, .
Open Studio/Mixed Group
Drawing, Installation, Mixed Media, Multimedia, Painting, Sculpture
Julyan Anderson, Miriam Barker-Lanzi, Ashley Barnard, Morgan Barry, Jennifer Birrell, Gemma Brook, Georgia Button, Rae Chapple, Nicole Clift, Daniel Connell, Andrew Constantinides, Claudia Creighton, Josie Dillon, Scott Dunn, Nicholas Folland, Chiranjika Grasby, Kathy Hoffman, Liz Jenner, Peter Kucharski, Aleda Laszczuk, Marilyn Lepoidevin, Aspacia Lukac, Marisha Matthews, Mary-Jean Richardson, Rebecca Riebe, Renate Rozenbilds, Yelyzavaeta Savchuk, Angie Souter, Michelle Stafford, Inneke Taalman
Explore one of Australia's best art schools. Tour our award winning heritage campus. Meet professional and emerging artists. Learn about our degrees, short courses and scholarships.