HOW DO WE LOVE THEE? LET US COUNT THE WAYS... KANGAROO ISLAND SANCTITY & PROTECTION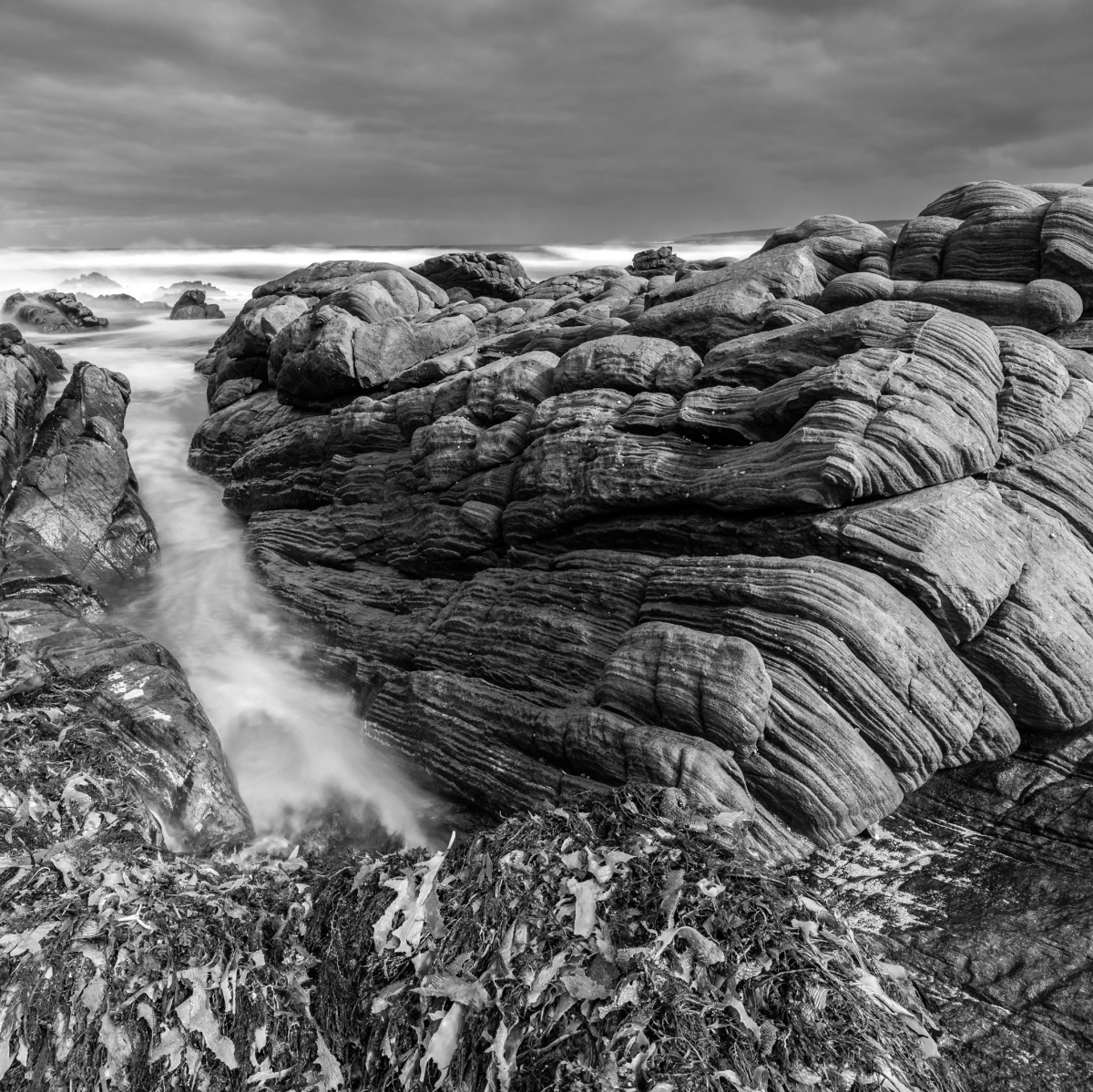 Quentin Chester,
Whither Thou Goest
, Photography, 90 x 60 cm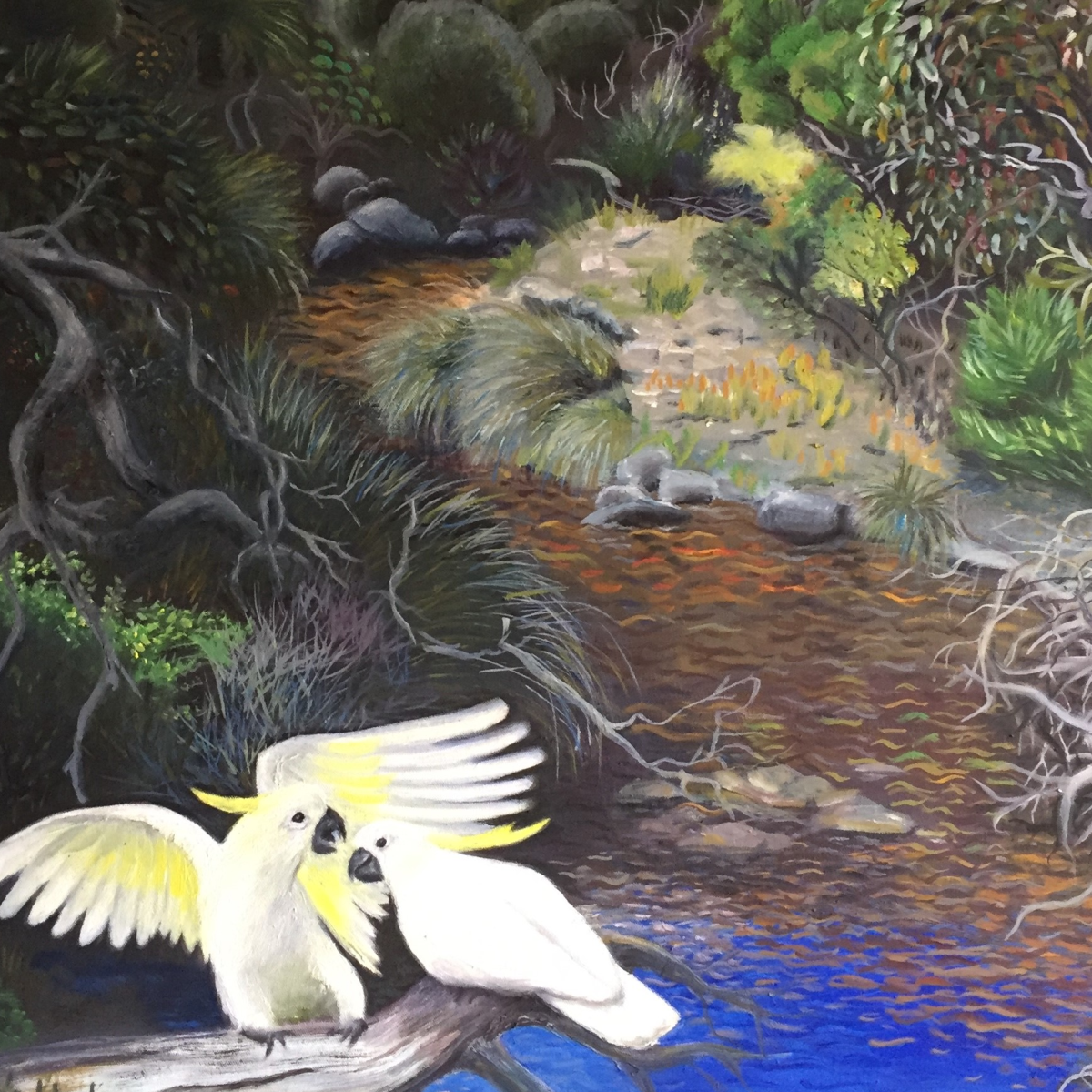 Mishka Ammann,
Cockies Rocky River
, Painting, 75 x 100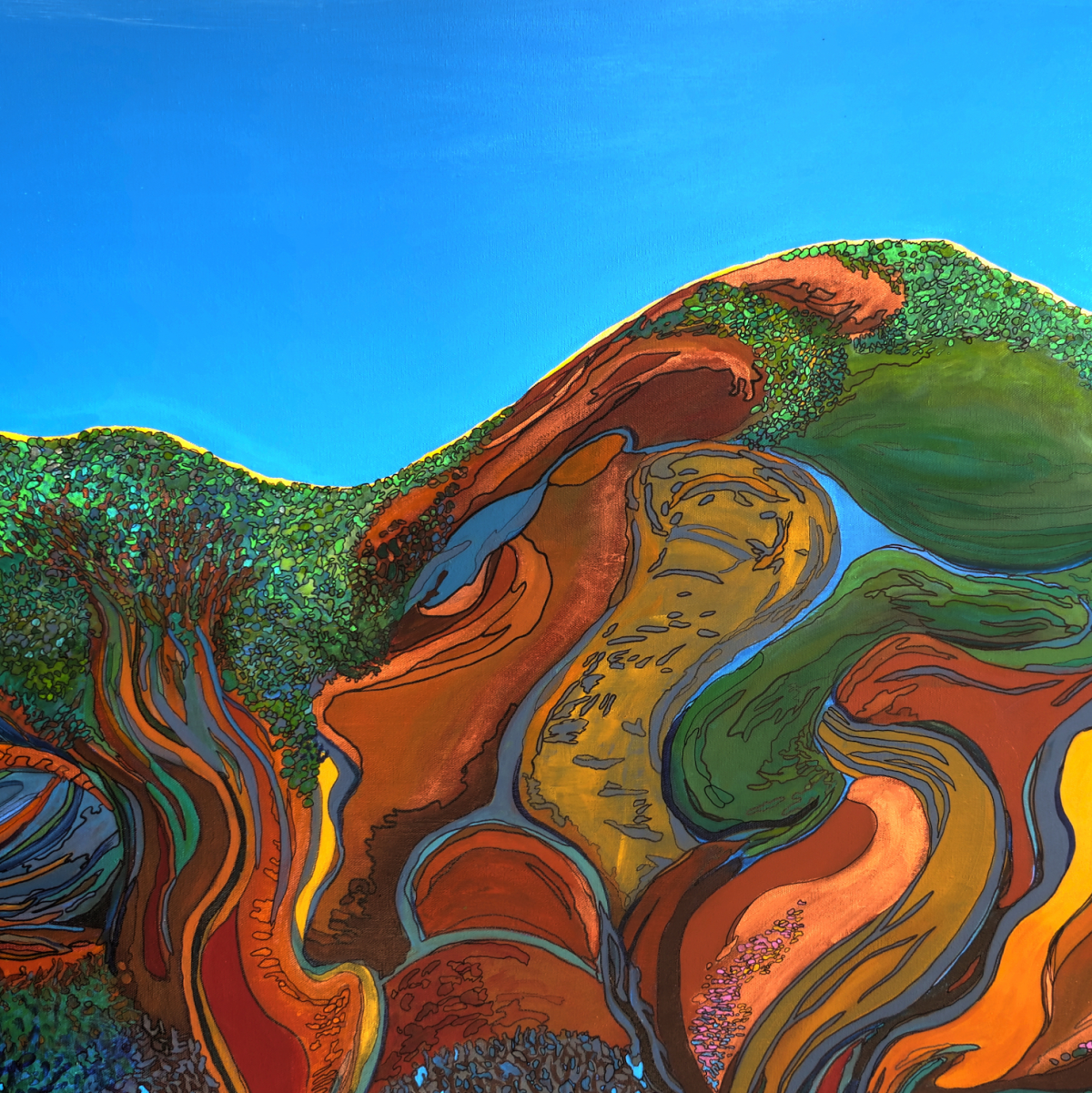 Sara Hourez,
Sanderson to Sandy, detail
, Painting, 92 x 123 cm
Established
Ceramics, Craft, Glass, Installation, Jewellery, Mixed Media, Painting, Photography, Print-making, Sculpture, Textiles
Mishka Ammann, Llewelyn Ash, Janet Ayliffe, Patti Blucher, Nicholas Burness Pike, Quentin Chester, Jenny Clapson, Dave Clarke, Gay De Mather, Cecilia Gunnarsson, Nick Hannaford, Audrey Harnett, Sara Hourez, Michele Lane, Jennifer Macauley, Fred Peters, Peggy Rismiller, Rosyln Stoldt, Evette Sunset, Caroline Taylor, Rose Walker, Maggie Welz
Fine Art Kangaroo Island present new artwork by 22 outstanding artists who delve deep into a priceless wilderness stronghold - the far west of Kangaroo Island.

This congregation of cliff-bound shores, secluded waterways and vast mallee wonderlands is like no other left on earth. For 100 years Flinders Chase National Park has safeguarded this realm and symbolised the fervour of South Australian's to protect, discover and cherish nature at its best. Over 100 vivid new artworks honour the sanctity of this wilderness, its precious plant and animal life, interconnected with a community's concern to uphold the essence of place and shared memory.

Work by award-winning and exciting emerging artists. Opportunities to meet the curator and artists at the opening and daily throughout the exhibition.
2-25 Aug
Mon-Sun 9am-5pm
Opening Event
04 Aug , 02:00 pm-04:30 pm
Website
Forum
Science Art Floor Talk. 04 Aug 02:00pm - Public opening. Free