Perfectly Imperfect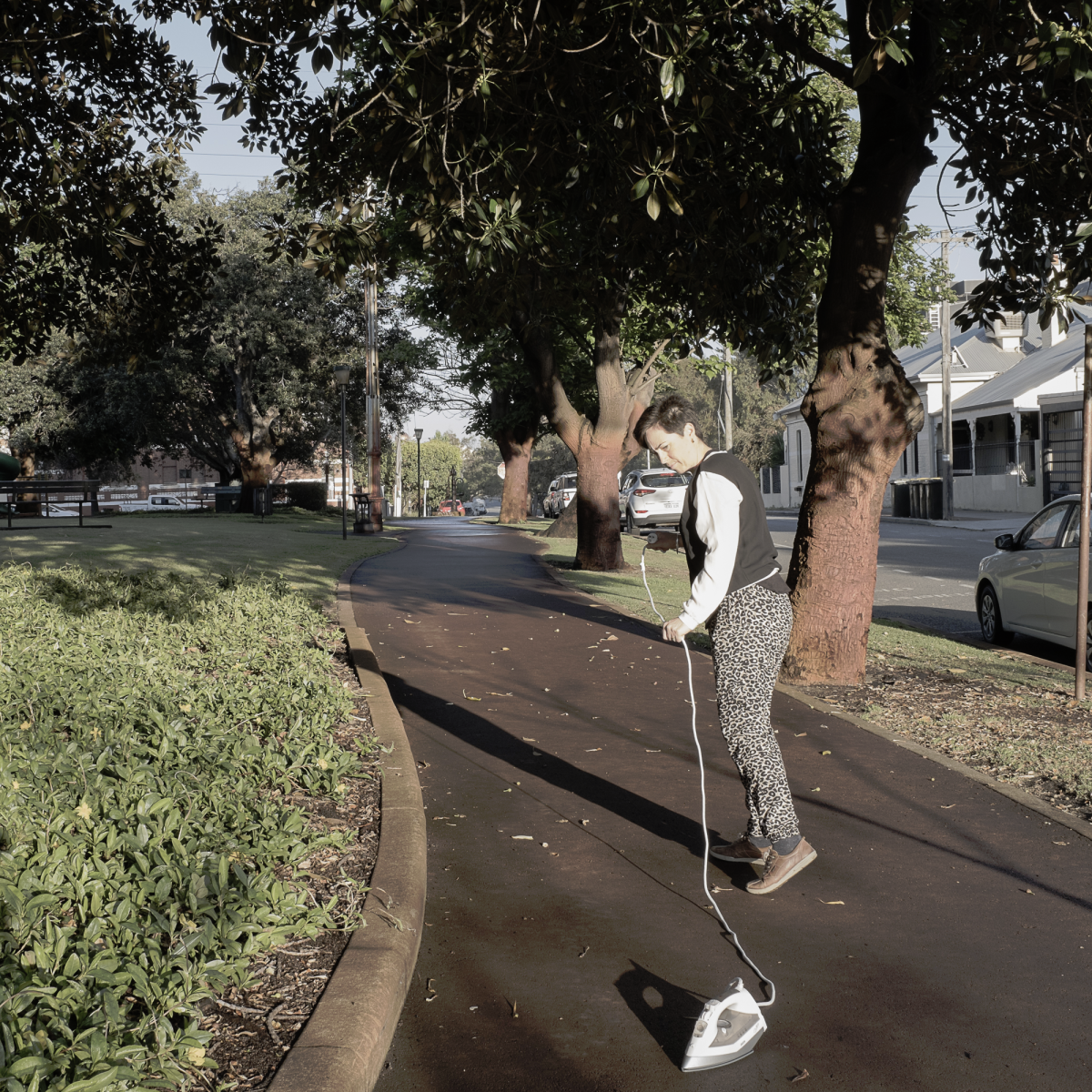 Selina Wallace,
Perfectly Imperfect (Iron Dog)
, Photography, 50x75cm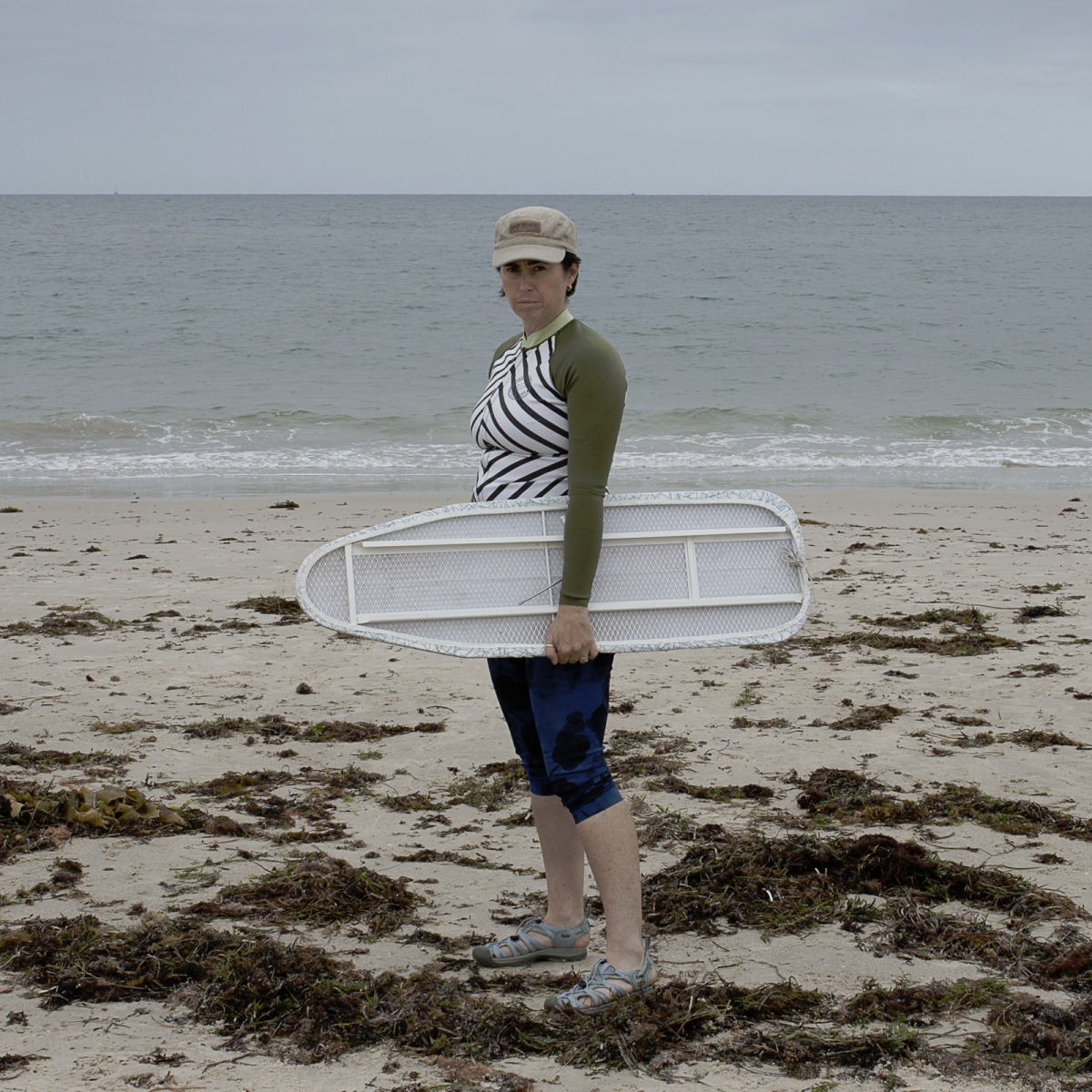 Selina Wallace,
Perfectly Imperfect (Ironing Board)
, Photography, 50x75cm
Emerging
Photography
Selina Wallace
This exhibition is a photographic series which seeks to document the tension between conventional cultural constructs and the lived experience of gender roles. Placing herself within the image, Selina performs her 'femininity' and 'domesticity' in unconventional ways. Against the backdrop of the Australian natural and urban landscape, Selina poses with discarded domestic objects that she has found on the side of the road. The cord from a vacuum cleaner becomes a lasso, an iron is transformed into a necklace (or maybe something more sinister).
Domestic implements connote housework, and in turn; women's work. Subverting the viewer's expectations via the use of performance and humour are critical elements of 'Perfectly Imperfect'. The detritus of abandoned household objects discovered on suburban footpaths drives me to make images outside of accepted norms. Travelling to remote parts of Australia, I do not need the domestic items I carry, but they are a reminder of the societal expectations that weigh me down.
Cultural constructs can be escaped, and through my performance in 'Perfectly Imperfect' I seek to do just that, with the aim of brief personal liberation from constraint.

1-31 Aug
Mon, Wed-Thu 9:30am-6:30pm
Tue 6am-7:30pm
Fri 9:30am-3pm