Telling Tales - Limestone Coast community stitch project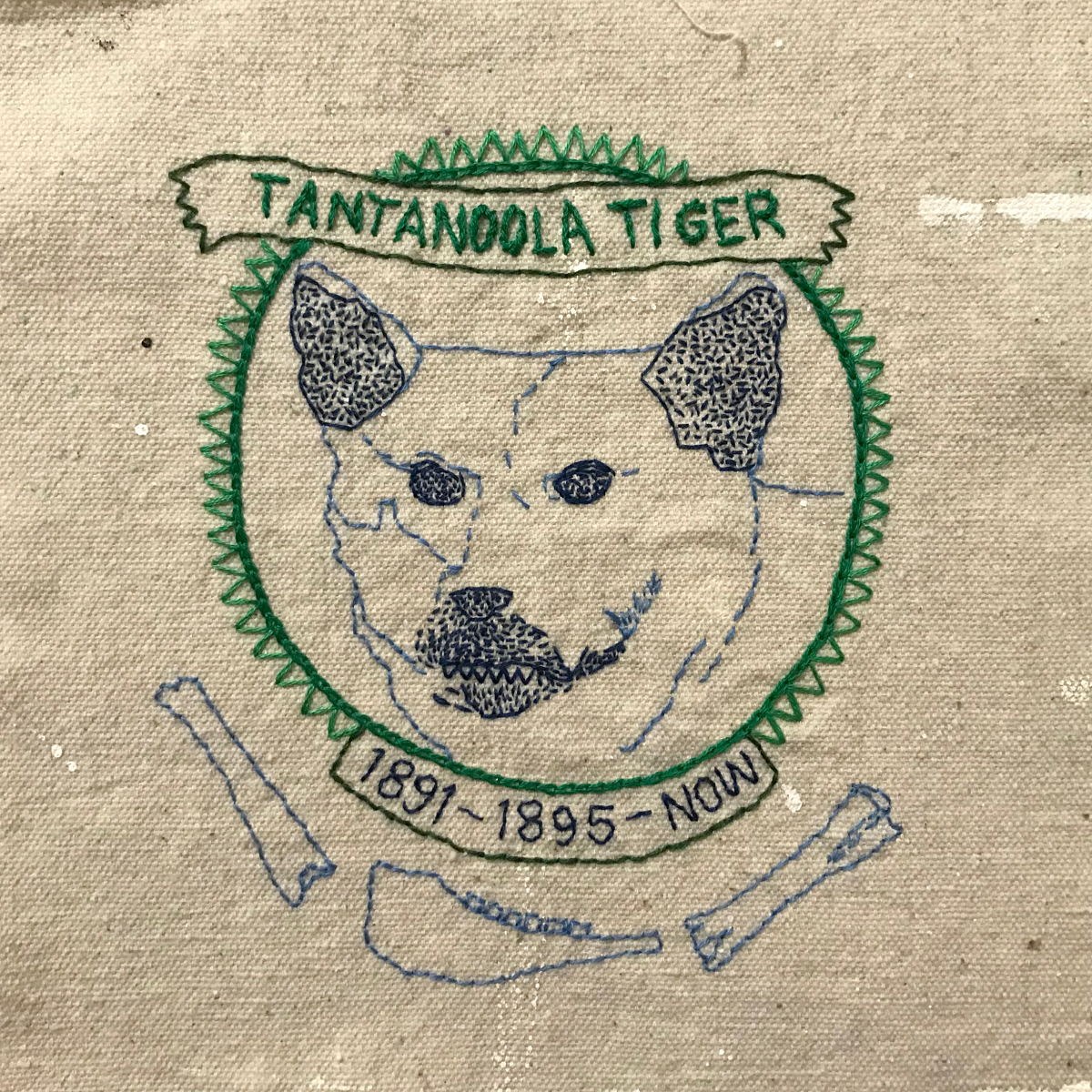 Sera Waters,
Tantanoola Tiger
, Textiles, 22cm x 22cm
Established
Textiles
Jo Fife, Sera Waters
The Limestone Coast, from Mount Gambier to Bordertown, is rich with untold histories, strange happenings and tall tales: what curious tales do you know about your part of this vast region?

TELLING TALES is a community stitch project led by artists Jo Fife and Sera Waters. This is an opportunity for anyone with links to our beautiful region to share insights, knowledge, and tales from past happenings, passed along knowledge, family histories, regional species, weather events or mysteries that will become part of an unique artwork which may become part of the Riddoch Art Gallery collection.

TELLING TALES is for both beginner and experienced stitchers. Contributions can be as simple or complex as you choose. For inspiration and guides on basic stitches, how-to videos, tips and examples of completed tales can be found via the Telling Tales Facebook page at: @TellingTalesLimestoneCoast

TELLING TALES is a new partnership between Riddoch Art Gallery, Mount Gambier and Walkway Gallery, Bordertown. Supported by Country Arts SA.

​
1 Aug - 18 Sep
Mon-Sun Viewable 24/7