Gardenscape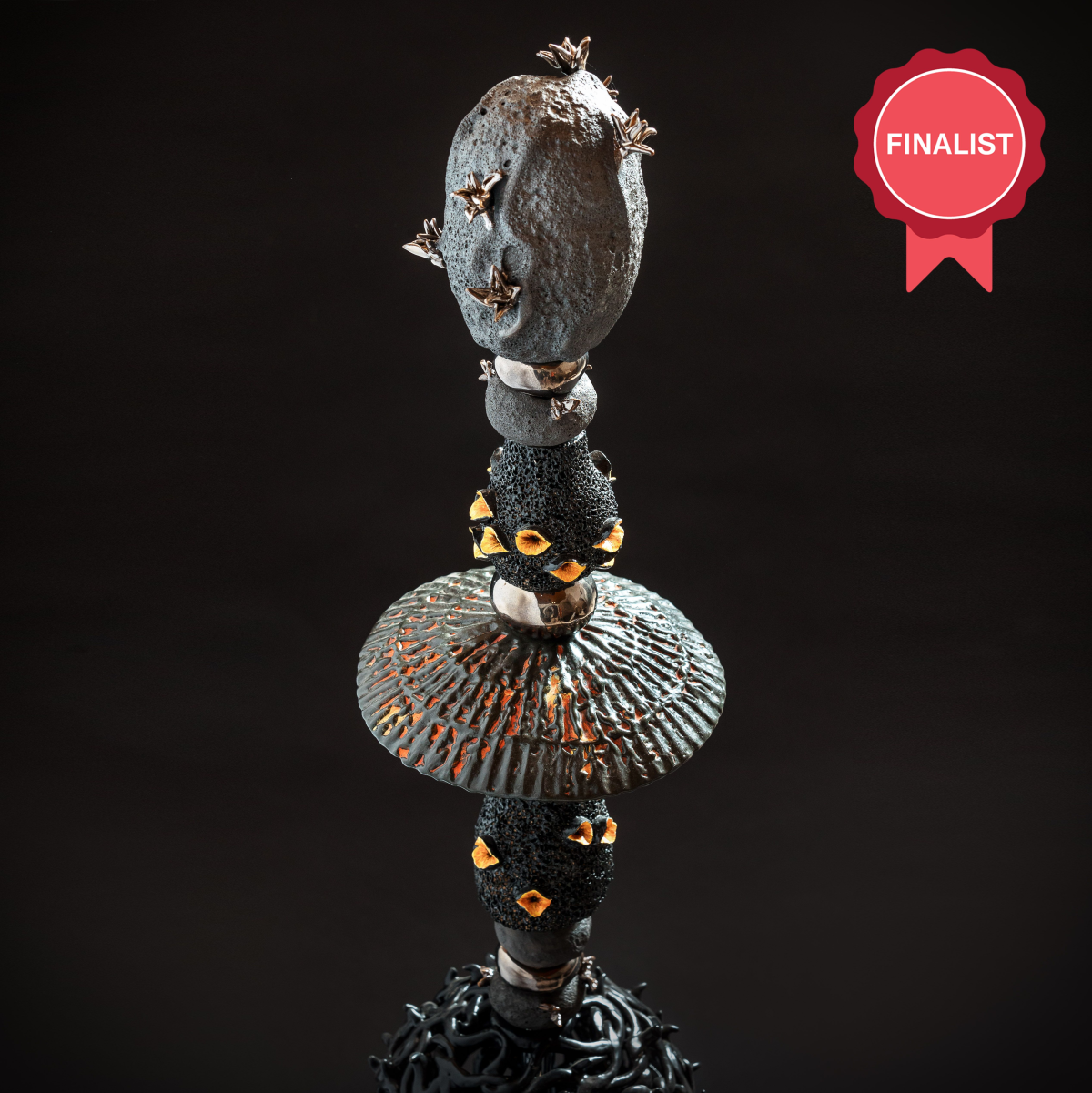 Rosie Field,
Regeneration
, Ceramics, 23cm(W) x 23cm(D) x 143cm(H)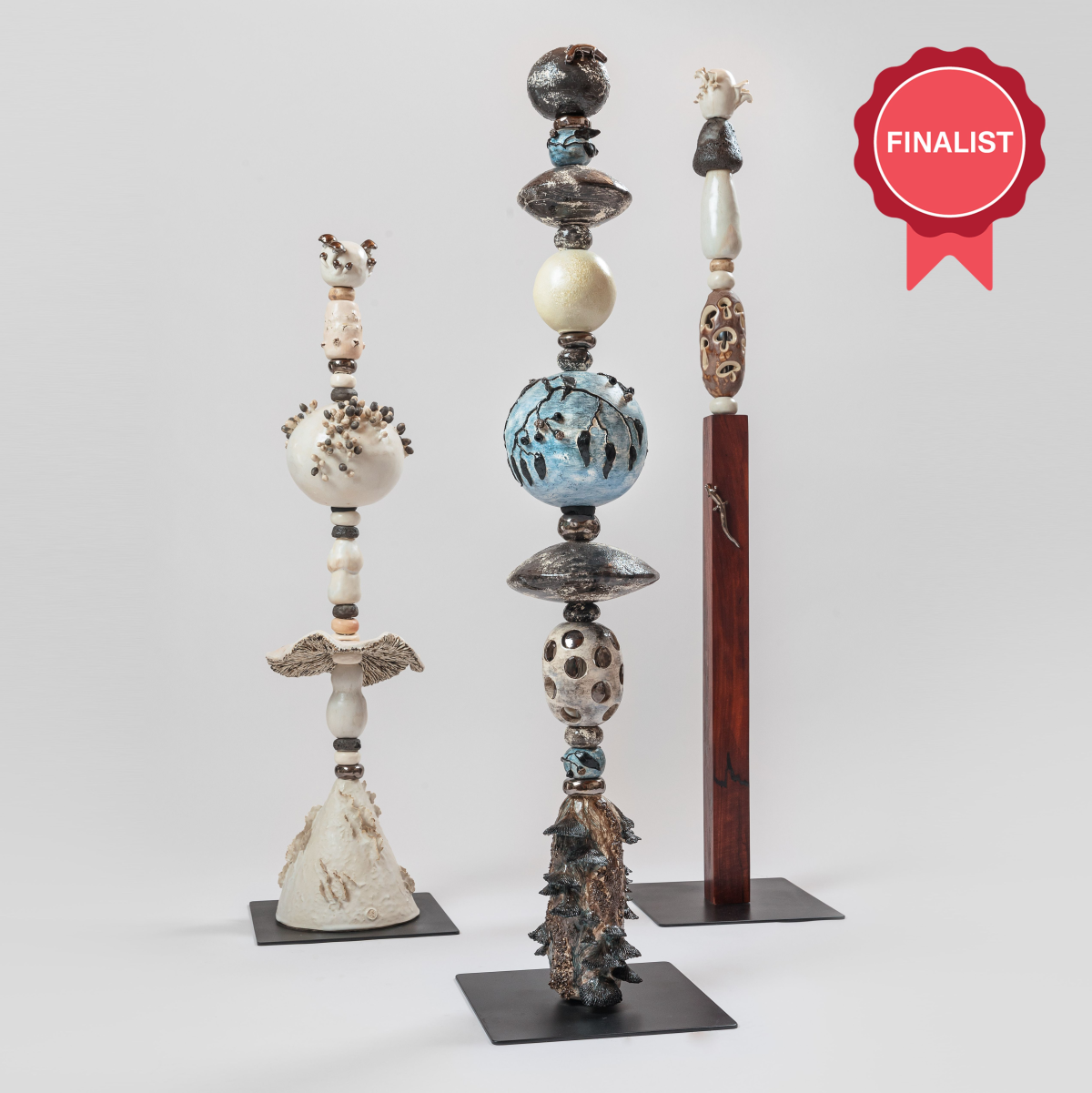 Rosie Field,
Fungal Stack 1, Midnight Scrub, Fungal Stack 2. (L to R)
, Ceramics, 30cm(W) x 30cm(D) x 109cm(H), 30cm(W) x 30cm(D) x
Emerging
Ceramics, Sculpture
Rosie Field
Exhibition
A series of ceramic stacks celebrating the enduring and eclectic beauty found in nature.
Set in an award-winning rural garden, the stacks draw on a wide range of inspiration - from burned bushland landscapes to the small gecko that chose the artist's front door light as its hunting ground.
The artist is a late starter who has been using the stacks as a vehicle for experimentation in forms, glazes, and techniques.

Rosie Field is a finalist in the City Rural Emerging Artist Award, and the City of Unley Active Ageing Award.

14-22 Aug
Sat-Sun 11am-4pm

Bimbimbie Garden
316B Ackland Hill Rd, Coromandel East
0433 027 398