Dark Dark Light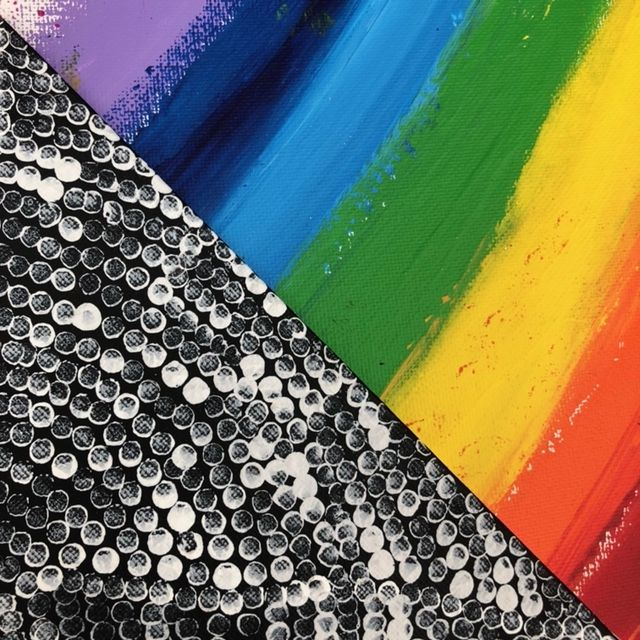 Lynlee May and Irene Gorey,
Broccoli Rainbow and Untitled
, Painting, 20 x 20cm
Mixed Group
Mixed Media, Painting
Fly Bird Fly Studio artists and friends
Michael A'Hang, Irene Gorey, James Henderson, Melinda Major, Nathan March, Sunshine March, Lynlee May, Andrew McDonough, Molly Peterson
Exhibition
Emerging from dark to light. Rolling from light to dark.
Is it too bright? Is it too dark? Is it hard to see? It is hard to see.
In the window and in the gallery, see work from Fly Bird Fly Studio and the Art on the Wing project.
1-31 Aug
Wed 11am-1pm
Sun 11:30am-3pm
8 Sun Closed
15 Sun Closed
29 Sun Closed
Opening Event
01 Aug , 12:00 pm-03:00 pm
Fly Bird Fly Studio
218 Wright St, Adelaide
Facebook