Man-akin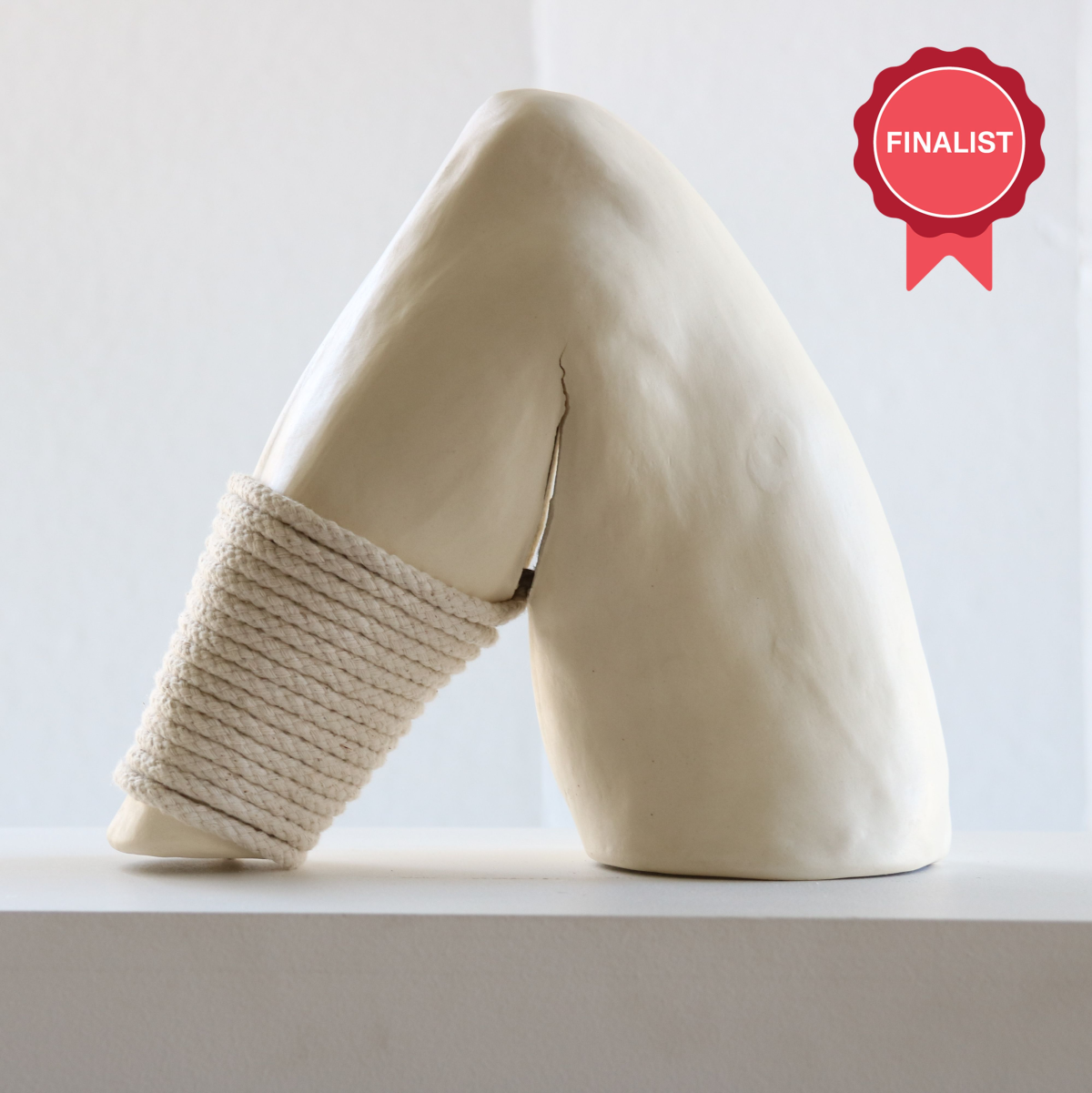 Sam Matthewman,
Fractured
, Mixed Media, 20 x 20 x 10cm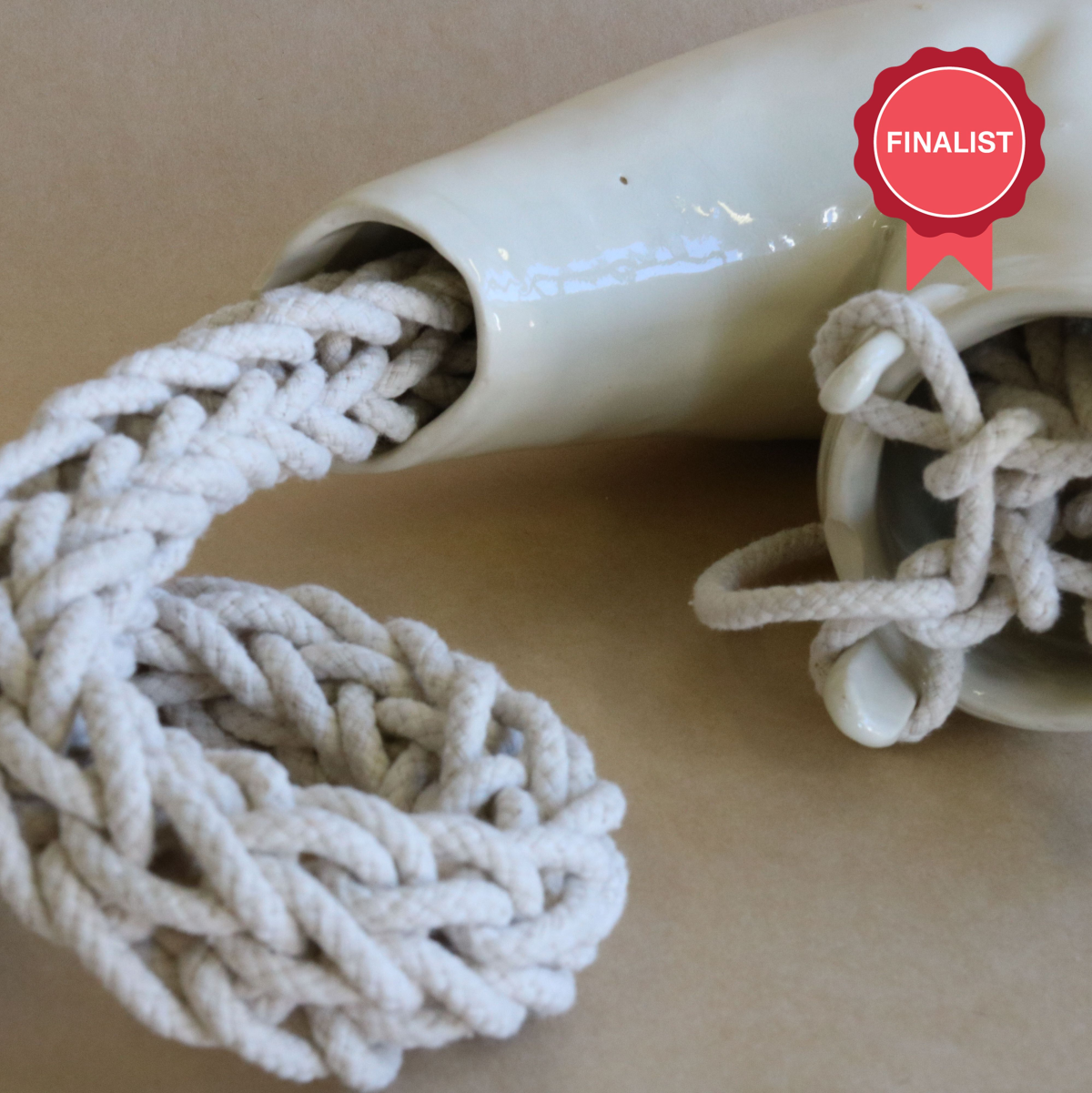 Sam Matthewman,
Tom-Boy
, Mixed Media, Arm: 20 x 20 x 10cm. Rope: Variable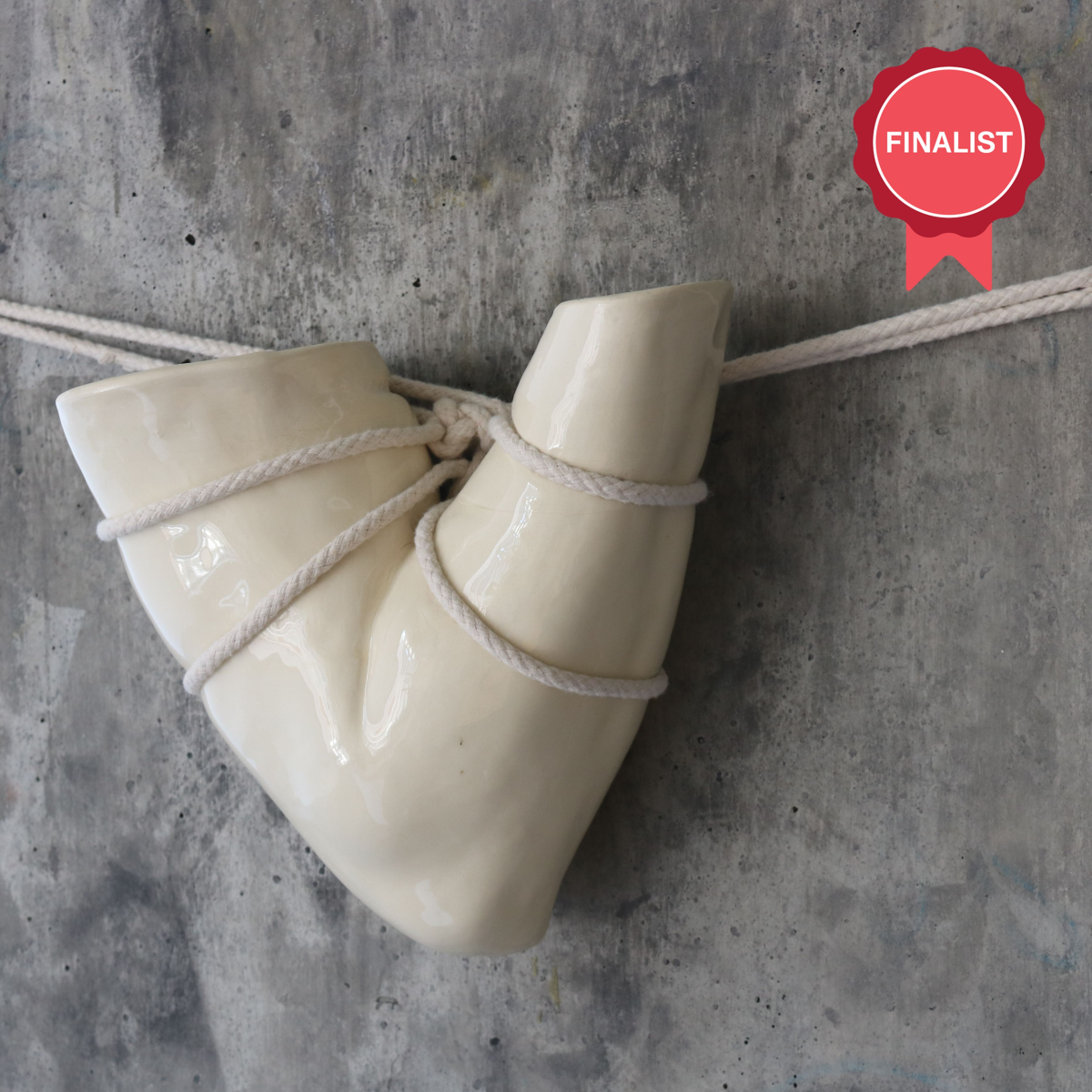 Sam Matthewman,
Bound
, Mixed Media, 20 x 20 x 10cm
Emerging
Ceramics, Craft, Mixed Media, Sculpture, Textiles
Sam Matthewman
Exhibition
Delicate ceramic appendages, interwoven with cotton rope. Sam Matthewman's debut solo exhibition investigates themes of hegemonic masculinity and the innate gendering of objects.
With a maternal lineage of artists and a paternal lineage of tradesmen, Sam Matthewman's upbringing has imposed an importance on both creativity and haptic learning. Their visual artistic practice draws on this dichotomy, through ceramic and sculptural installation which incorporates themes surrounding gender identity and hegemonic masculinity. The thoughtful attention to detail adhered to in both technique and content, invites the viewer to engage with the work in a playful manner while still exploring complex themes. This is Sam's first exhibition as he emerges from a Bachelor Degree in Contemporary Art from the University of South Australia.
* Additional viewings of the Sculptures can be negotiated through enquiry at Fred Eatery's weekday opening hours Tue-Fri 10-4pm

Sam Matthewman is a finalist in The Advertiser Tertiary Art Student Award.

3 Aug - 5 Sep
Sat-Sun 10am-4pm