Musical Landscape/Atmospheric Landscape Exhibition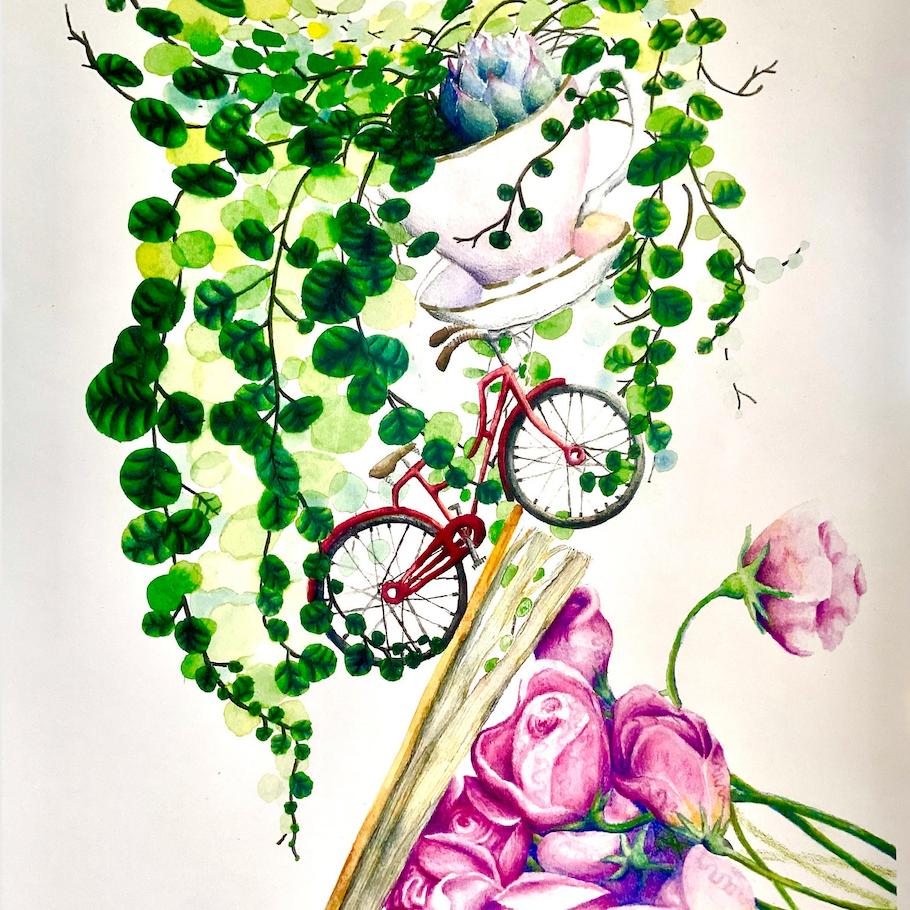 Eliza Le Mire,
Bookshop Cafe
, Painting, 29.7 x 42 cm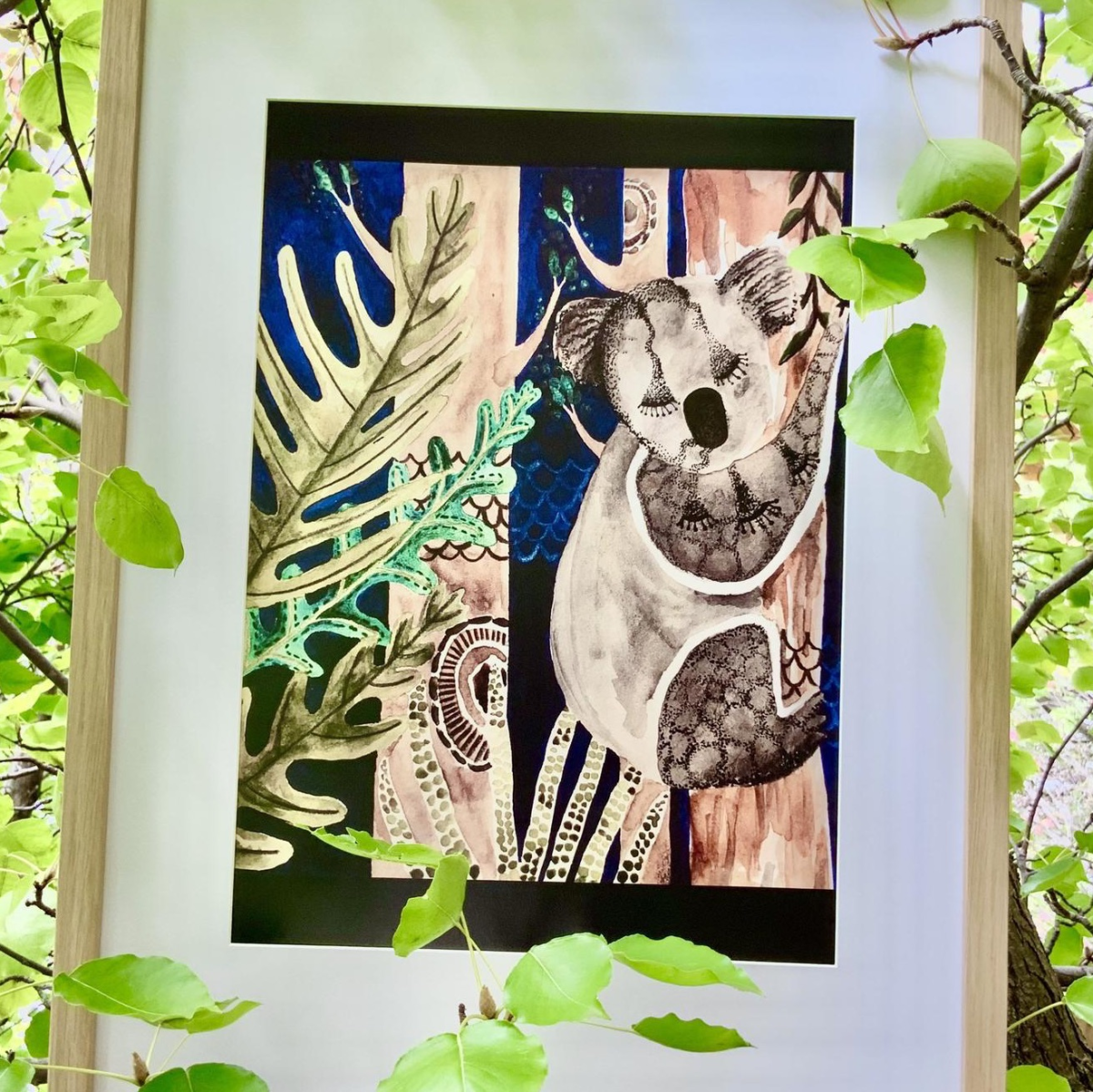 Eliza Le Mire,
Koala (Musical Landscapes)
, Painting, 29.7 x 42 cm
Emerging
Mixed Media, Painting
Eliza Le Mire
Exhibition
Musical Landscapes (2021): The mathematical patterns that underlie natural phenomena in the universe is a fascinating subject. The patterns found in sounds are one reflection of the underlying order of natural phenomena. In a playful rendition, the artworks in the Musical Landscape series (2021) specifically explore how sounds can be represented visually in terms of repeating patterns. Lines, colours and shapes intersect to reveal visually the unique patterns of sounds found in nature such as bird calls.

Atmospheric Landscapes (2021): Colour. Pattern. Form. Why do certain objects evoke specific emotions? Maybe they unearth a sense of nostalgia; we see a colour, or a shape, and unconsciously a part of us is unknowingly transported to a previous time or place. How about objects that are carried through time to become cultural symbols - objects that 'have character'? The alluring charm of a vintage record player or the all-too-familiar retro stripes that speak to the 1970s. Through my Atmospheric Landscape series (2021) I intend to express an emotion associated with a specific time/place/experience through meticulously detailed renderings of objects that reflect the same atmosphere. I play with pattern and colour to invoke different emotions and associations.

1-31 Aug
Mon-Sat 8:30am-2:30pm