Refractions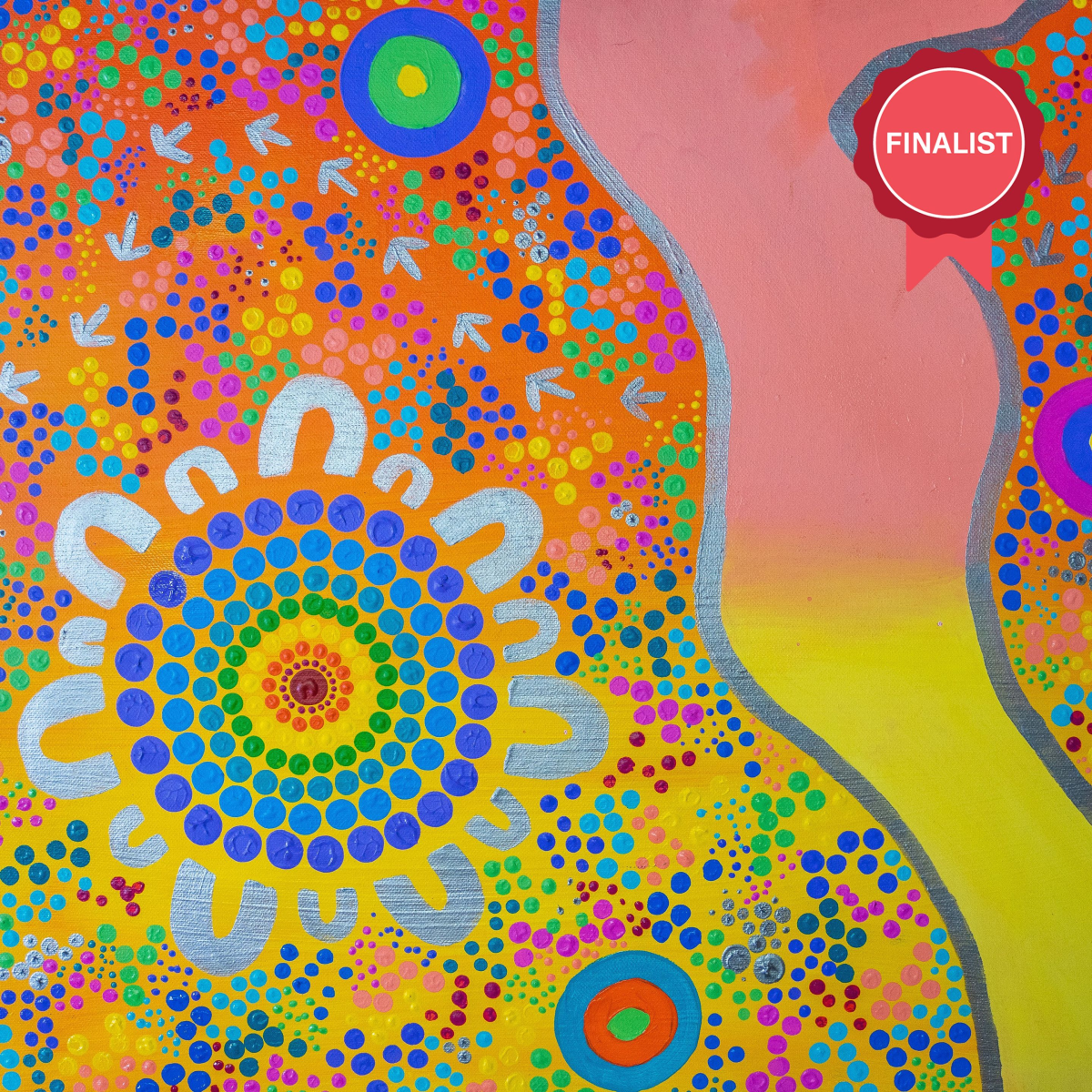 Mali Isabel,
Excuse Me, I Love You
, Painting, 18"x24"
Emerging
Digital, Drawing, Painting, Performance, Photography, Video
Carclew Sharehouse Residents
Felicity Boyd, Zoe Gay, George Gilles, Maddie Grammatopoulos, Mali Isabel, Jamila Main, Harrison Vial
Exhibition
Delve into the diverse range of creativity and artwork produced by Carclew Sharehouse Residents.

Inspired by 'refraction', the act of light passing through a glass vessel at one angle on entry, and refracting to another upon exit, the Carclew Sharehouse Residents act similarly, with creativity. Each artist utilises the innate human experience of creativity and creation that enters into their being, refracts it at a different, unique angle, to produce a distinctive style or channel of art.

In this analogy, not only can the artist's being or body be thought of as similar to a glass vessel, but so can Carclew House. All eight residents practice from the Carclew House and allow its presence to influence and shape their work. A unique annual experience, the 2021 Carclew residents have a tremendous amount of talent, creativity, opinions, narratives, experiences and techniques to share.

'Refractions' will present works by painters George Gilles and Mali Isabel, animation / illustrator Harrison Vial, actor and playwright Jamila Main, filmmaker and director Maddie Grammatopoulos, and interdisciplinary collaborative Motus Collective (Felicity Boyd and Zoe Gay), curated by Christina Lauren.

Join us for opening night of 'Refractions' at Carclew House on Friday, 30th of July, 5:30pm - 8:30pm, for an immersive, thought-provoking, colourful evening of creative refractions.

Celebrate emerging talent on opening night with friends, drinks, and nibbles, or visit Carclew during weekdays, 9am-5pm from August 2nd to October 28th to view 'Refractions'.

Carclew acknowledges 'Refractions' will take place on Kaurna Country, and pay our respects to Kaurna elders past, present and emerging.

Christina Lauren is a finalist in the City of Onkaparinga Contemporary Curator Award.
Maddie Grammatopoulos is a finalist in the UnitCare Services Digital Media Award.
30 Jul - 28 Oct
Mon-Fri 9am-5pm
Opening Event
29 Jul , 05:30 pm-08:30 pm