MIDIBISHI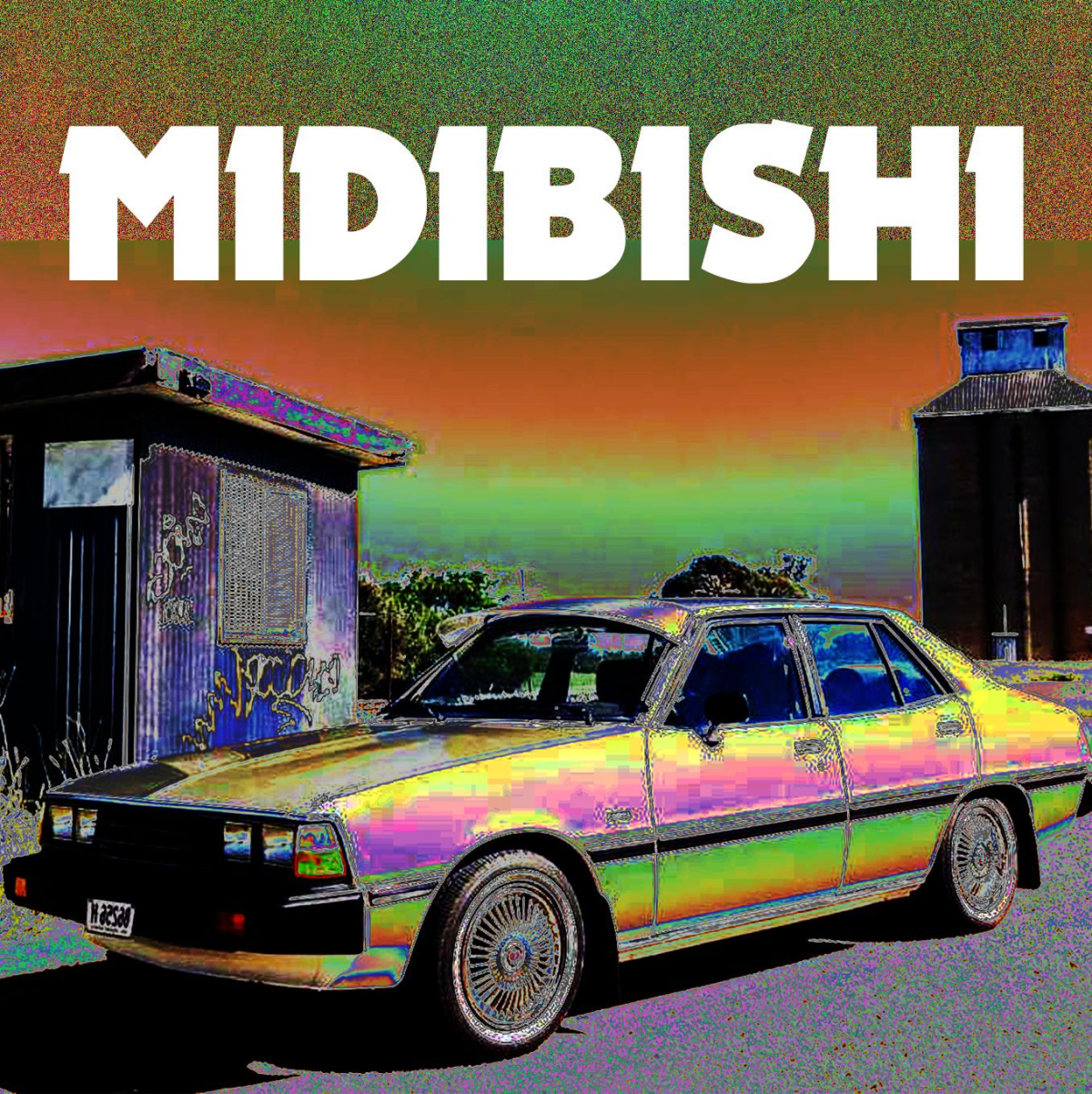 Dexter Campos, Eric Bagnara, David Kotlowy,
The MIDIBISHI
, Sculpture
360
Mixed Group
Installation, Multimedia, Performance, Sculpture, Sound, Video
Eric Bagnara, Dexter Campos, Emily Collins, David Kotlowy
Exhibition
Fashioned from a 1981 Mitsubishi Sigma car, The MIDIBISHI sculpture will inhabit the Town Square of Tonsley Innovation District, a manufacturing hub at the former Mitsubishi Assembly Plant. In parking mode, the MIDIBISHI broadcasts 24/7 a series of experimental music soundscapes composed by the artists and inspired by industry. On two occasions during the installation period, the car is shifted into a higher gear with The MIDIBISHI PERFORMANCES at nightfall. Bespoke MIDI technology transforms the sculpture into a musical instrument activated by the artists in an exciting, immersive spectacle that references the performative rituals of factory work and the trajectory of local automotive manufacturing. Supported by the Department of the Premier and Cabinet through Arts South Australia, Tonsley Innovation District/Renewal SA and the National Motor Museum.

1-31 Aug
Viewable 24/7

Tonsley Innovation District
Central Forest near Micro-X, MAB Building (Gate 1/2), MAB Eastern Promenade off Tonsley Blvd, Clovelly Park
0412 855 014
Venue Website
Facebook
Performance
The MIDIBISHI performance spectacle 1. 13 Aug 05:15pm - Family-friendly show. Free and fully accessible. Features amplified music and video projections (may include strobes). Event is held in Tonsley's Main Assembly Building (MAB) - a covered but open-sided warehouse. Prepare for an immersive, winter wonderland spectacle: rug up and bring a blanket! Limited seating available (own deck chair welcome). Accessible toilets adjacent to performance area. Arrive by 5pm for 5.15pm start. Performance is 40 minutes in duration. Venue: Tonsley Innovation District near Central Forest. From Tonsley Boulevard, enter via Carpark 1 and MAB Gate 1. From Alawoona Ave or Tonsley train station, enter via Carpark 3 and MAB Gate 8. https://tonsley.com.au/location/#site-map
Performance
The MIDIBISHI performance spectacle. 27 Aug 05:15pm - Family-friendly show. Free and fully accessible. Features amplified music, video projections, smoke machine and laser lights (may include strobes). Event is held in Tonsley's Main Assembly Building (MAB) - a covered but open-sided warehouse. Prepare for an immersive, winter wonderland spectacle: rug up and bring a blanket! Limited seating available (own deck chair welcome). Accessible toilets adjacent to performance area. Arrive by 5pm for 5.15pm start. Performance is 40 minutes in duration. Venue: Tonsley Innovation District near Central Forest. From Tonsley Boulevard, enter via Carpark 1 and MAB Gate 1. From Alawoona Ave or Tonsley train station, enter via Carpark 3 and MAB Gate 8. https://tonsley.com.au/location/#site-map