In Flux
Emerald,
Image: Emerald. Foreboding, 2022, photographic film print. Image courtesy artist.
, Photography, n/a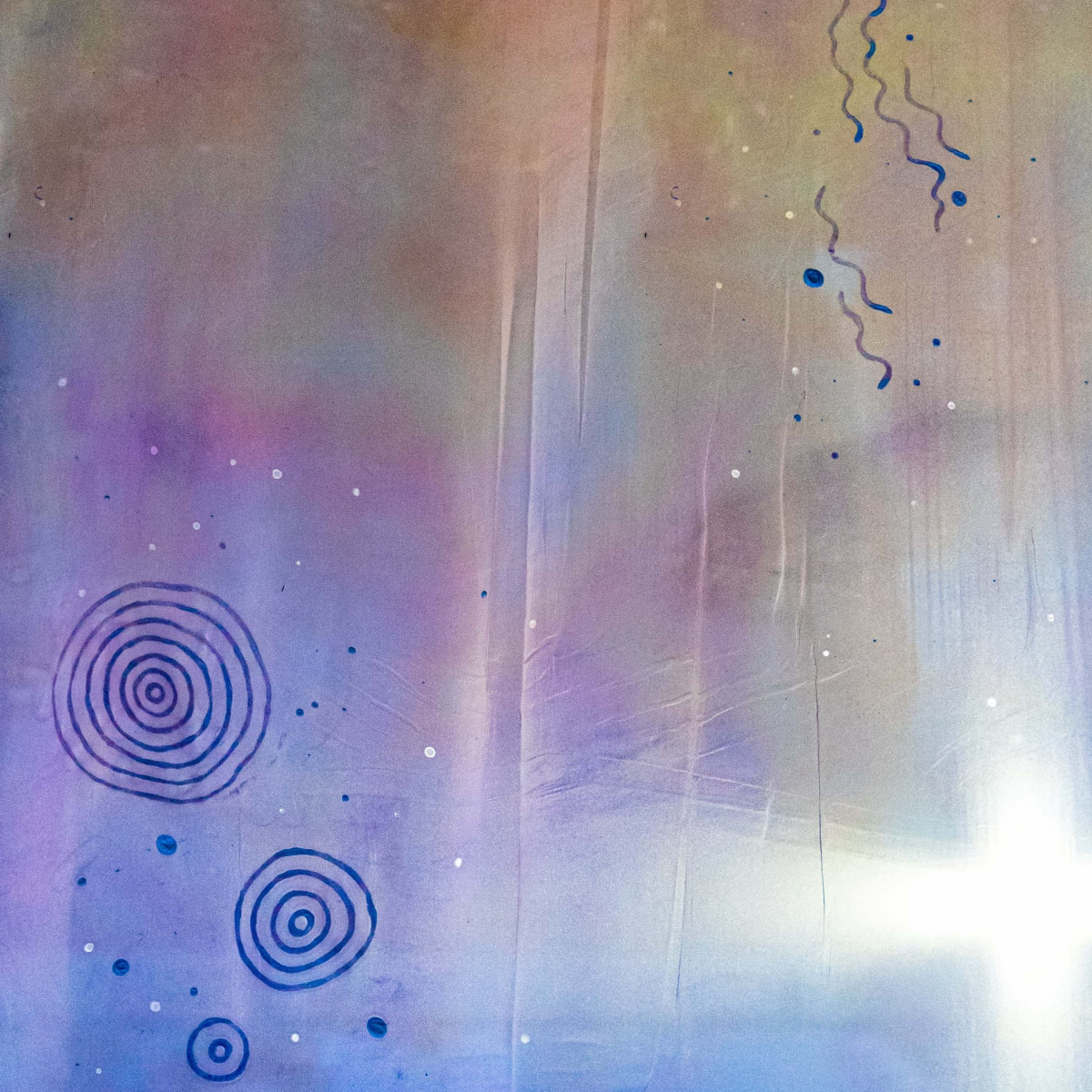 Mali Isabel. Photo by Braidee lee Imagery.,
Transparent
, Mixed Media, 150 x 200 cm
423
Mixed Group
Digital, Drawing, Installation, Moving Image, Multimedia, Painting, Photography, Textiles, Video
Curated by Christina Lauren
Emerald -, Pony -, ExpressWay -, Hannah Coleman, Annie Harvey, Mali Isabel, Kit Jury, Fuko Suzuki, Tiah Trimboli
Artist Talk, Workshop, Exhibition
Transitional states and the fluidity of being - to be human is to constantly be in flux. 'In Flux' creates a metaphorical web, connecting introspective experiences.
Artist Talk
In flux- Curator & artist talk. 20 Aug 02:30pm - Join contemporary curator Christina Lauren and participating artists for a casual afternoon talk reflecting on the processes behind curating In Flux.
https://www.trybooking.com/BZKXB
Workshop
My Story with Mali. 13 Aug 02:00pm - Be guided by Mali Isabel, a proud Kokatha and Arabana Woman to tell your life story in a rainbow spectrum. Reflecting on Mali's traditional use of symbology, participants are invited to create their own personal symbols/signs and rainbow paint their life's journey. Cost $10 per person
Booking Required