South Australian Living Artist Publication
The South Australian Living Artist series of books is published by Wakefield Press with the assistance of the Government of South Australia. The publication aims to develop audiences and focus on artists' current and future practice. The publication is written by an established and an emerging writer. There are currently twenty-two books in the series, with many available for purchase through Wakefield Press. 
The twenty-second book features artist Kirsten Coelho and is now available for purchase.
It is written by Wendy Walker with an introduction by Glenn Barkley.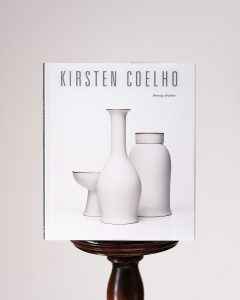 Previous books in the series: