South Australian Living Artist Publication
The South Australian Living Artist Publication is an annual opportunity for a South Australian artist to have their visual arts practice celebrated in a high quality book.
There are 23 books in this series, which is published by Wakefield Press and supported by the Government of South Australia. The publication aims to develop audiences and focus on artists' current and future practice, and is written by an established and an emerging writer. The most recent book features artist Mark Valenzuela and will soon be available for purchase. 
Applications for this opportunity are facilitated by the Department of Premier and Cabinet.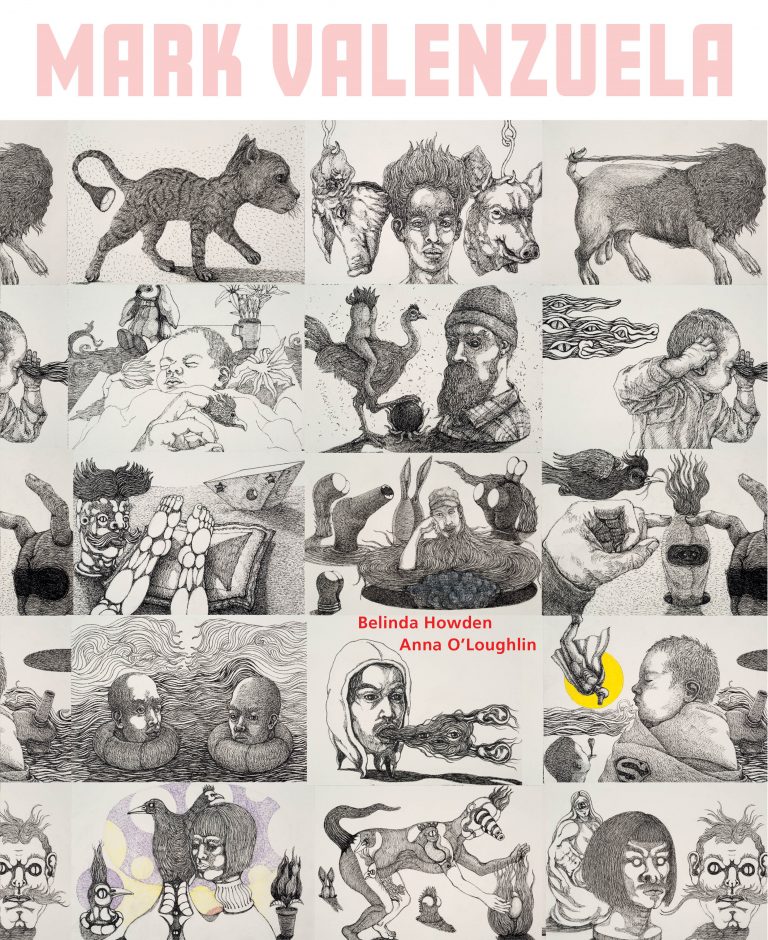 Previous books in the series (in chronological order):
Annette Bezor: A Passionate Gaze, Richard Grayson
Kathleen Petyarre: Genius of Place, Christine Nicholls and Ian North
James Darling: Instinct, Imagination, Physical Work, Daniel Thomas
Nick Mount: Incandescence, Margot Osborne
Ian W. Abdulla: Elvis Has Entered The Building, Stephen Fox and Janet Maughan
Deborah Paauwe: Beautiful Games, Wendy Walker
Michelle Nikou, Ken Bolton
Aldo Iacobelli: I Heart Painting, John Neylon
Julie Blyfield, Stephanie Radok and Dick Richards
Gerry Wedd: Thong Cycle, Mark Thomson
Angela Valamanesh: About being here, Cath Kenneally
Khai Liew, Peter Ward
Hossein Valamanesh: Out of nothingness, Mary Knights and Ian North
Mark Kimber, Jim Moss
Stephen Bowers: Beyond Bravura, Damon Moon and John Neylon
Nicholas Folland, Lisa Slade
Giles Bettison: Pattern and perception, Margot Osborne
Catherine Truman: Touching Distance, Melinda Rackham
Christopher Orchard: The Uncertainty of the Poet, Peter Goldsworthy, Margot Osborne, Roy Ananda, Julia Robinson, and Rod Taylor
Clare Belfrage: Rhythms of Necessity, Kay Lawrence and Sera Waters
Louise Haselton: Act Natural, Gillian Brown, Leigh Robb, and Jenna McKenzie
Kirsten Coelho, Wendy Walker and Glenn Barkley
Roy Ananda, Andrew Purvis, Bernadette Klavins, Sean Williams
Mark Valenzuela (coming soon)
Click on the images below to see which books are still available for purchase. The books are in chronological order.