South Australian Living Artist Publication
The South Australian Living Artist series of books is published by Wakefield Press with the assistance of the Government of South Australia. The publication aims to develop audiences and focus on artists' current and future practice. The publication is written by an established and an emerging writer. There are currently twenty-two books in the series, with many available for purchase through Wakefield Press. 
The twenty-second book features artist Kirsten Coelho and is now available for purchase.
It is written by Wendy Walker with an introduction by Glenn Barkley.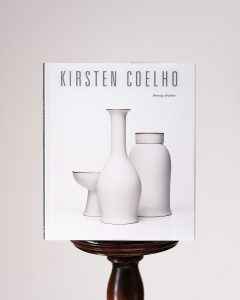 Applications for 2022 South Australian Living Artist Publication
The Department Of Premier and Cabinet is opening applications for the 2022 South Australian Living Artist Publication on 11 January 2021. The aim of the South Australian Living Artist Publication grant is to support a mid-career or established artist to produce a high quality publication to be used as a promotional tool to develop their career profile nationally and internationally. 
Artists are able to self-nominate for this opportunity but nominations from individuals and organisations on behalf of artists are also encouraged. 
Nominations must include the details and signed permission from the arts writer and emerging arts writer to be commissioned to work on the publication. Both writers must be living and working in South Australia. The nomination must also contain a timeline which includes, amongst other information, the details of an exhibition featuring the work of the nominating/nominated artist which is of national or international importance. 
For more information and details on how to apply please see the DPC website. 
Key Dates 
Applications open – 11 January 2021
Applications close – 5pm, 8 February 2021
Notification date – 23 April 2021
Previous books in the series: