SALA Festival partners with various organisations to offer artist-in-residence opportunities to South Australian artists.
Residencies allow artists to access extraordinary spaces and knowledge, and are generally about providing the time and space for a guest artist to develop work and explore new ideas. Resident artists are encouraged to spend time in the host environment – such as hospitals, research centres, theatres – and allow what they observe to influence their artwork. Although each residency is unique, they all generally result in an exhibition or presentation of work during the SALA Festival.
Residency programs are important both as an opportunity for artists to grow their practice, but also to facilitate cultural exchange with different sectors of the local community. The introduction of an artist to an environment that does not ordinarily center the visual arts can have poignant outcomes for the host. In the past, people who have helped to host SALA artists have reported a sense of renewal in having their work reflected back to them through the eyes of an artist, and valuable new ways of thinking about the challenges of their work, amongst a myriad of other benefits of varying tangibility.
2022 SALA / Arts in Health at FMC
Artist Julia Boros has been selected as the 2022 SALA Artist in Residence with Arts in Health at Flinders Medical Centre. 
Julia will be invited to be 'in residence' with Arts in Health for up to 3 months, culminating in an exhibition as part of the SALA Festival in August 2022. During the residency, the artist will have access to selected allied health, medical, and research areas throughout their time with FMC. Arts in Health will also provide administrative support and access to their team of highly skilled art therapists and art facilitators to support the residency.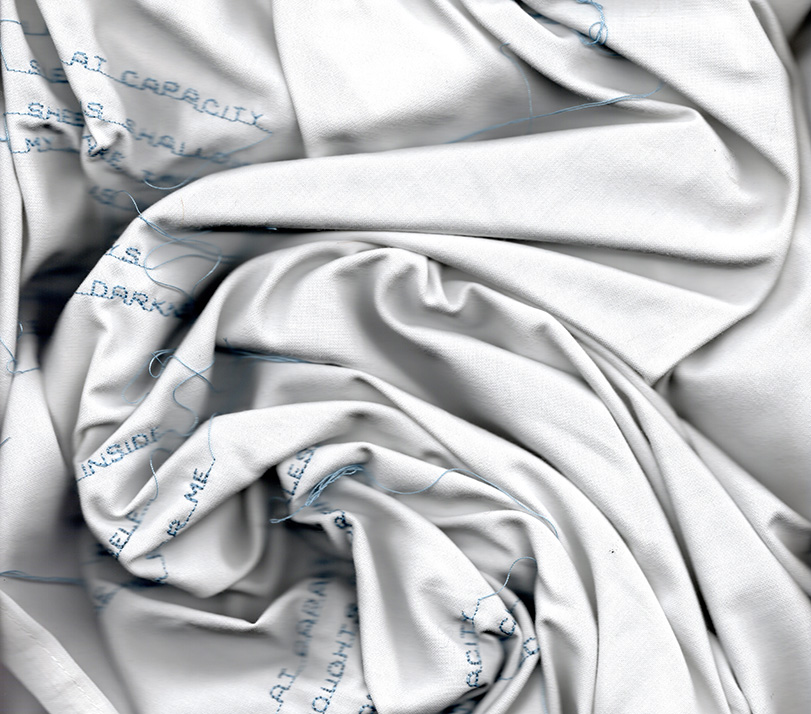 Capacity
JULIA BOROS
Exploring the hospital environment through the materiality of patient experience.
1-31 August
Flinders Medical Centre – Promenade Gallery
Bedford Park, 5042