Kindness is a Boomerang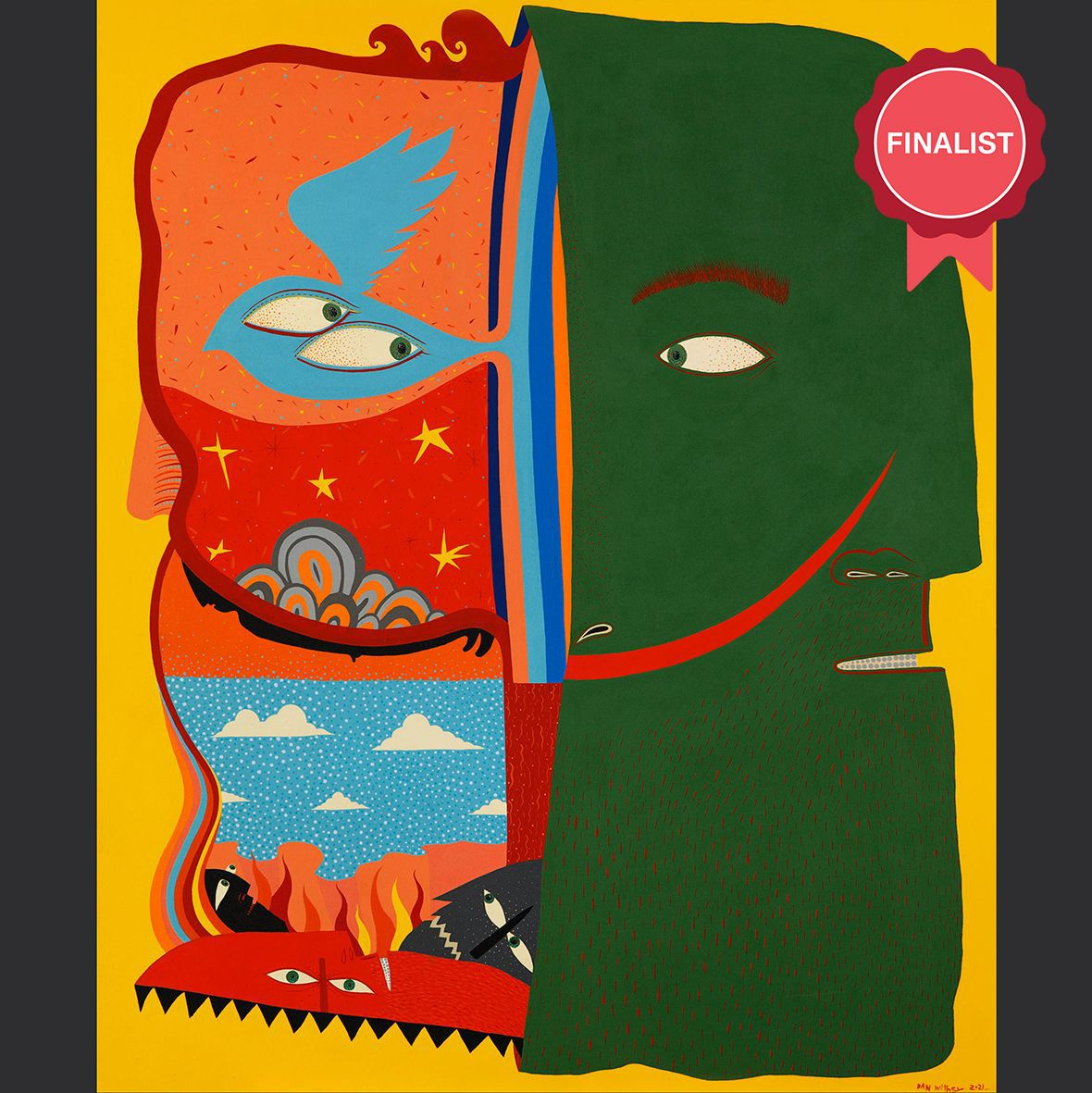 Dan Withey,
Multiple minds of the same soul
, Painting, 122 x 102 cm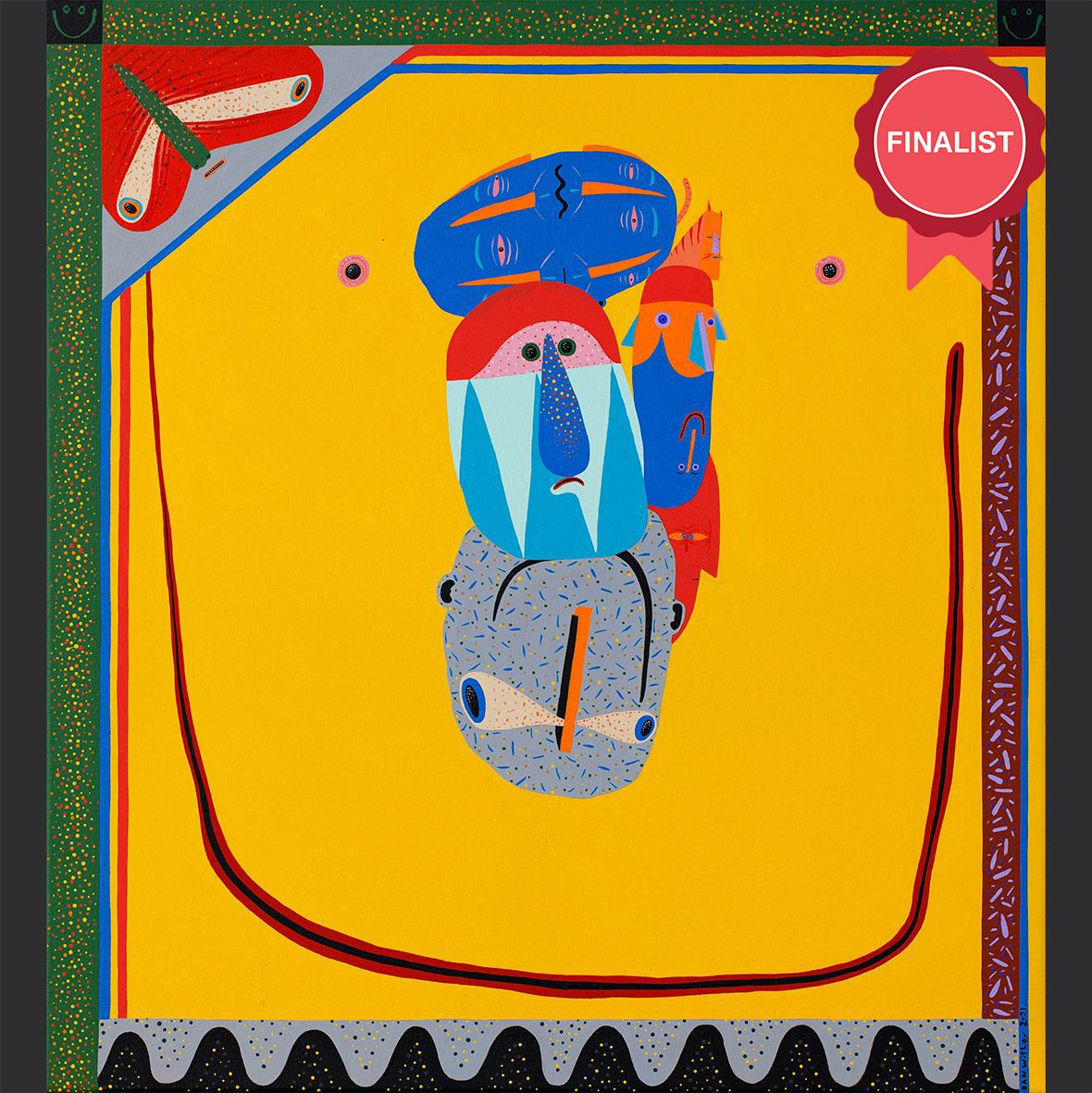 Dan Withey,
We are all in it together
, Painting, 62 x 56cm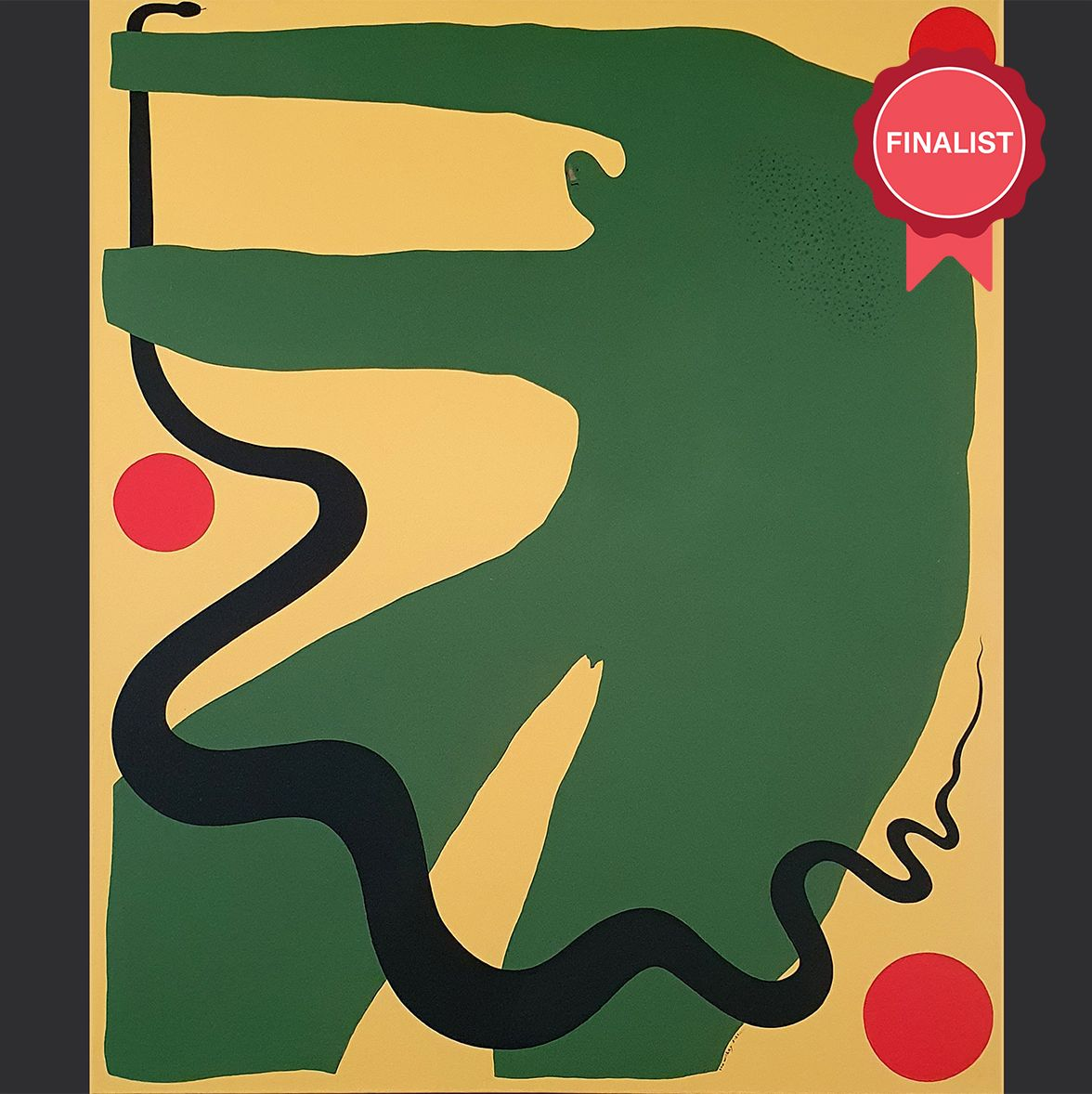 Dan Withey,
The struggle
, Painting, 122 x 102 cm
Established
Drawing, Painting
Dan Withey
Online Exhibition, Artist Talk, Exhibition
Dan Withey's art practice draws on graphic art, storytelling, illustration, and patterning to explore thresholds: between the imagination and 'reality', representation and decoration, inner worlds, and the public subject. Withey creates vivid, playful and surreal compositions that recall the absurdity of dreamscapes, and traverse the domestic to the fantastic.

Veering between abstraction and figuration, sometimes in a single work, Withey' paintings adopt a humerous, even irreverent attitude. The strangeness encapsulated in Withey's paintings is the experience of contemporary life, existential angst, and its effect on the human subject.

Withey considers himself mid-career. In that time he has gained peer and industry recognition for excellence and developed a distinctive and recognisable practice.

Written by Anna Zagala

Dan Withey is a finalist in the City of Adelaide Incubator Award.
Nicole Schwartz (curator) is a finalist in the City of Onkaparinga Contemporary Curator Award.
29 Jul - 27 Aug
Wed-Sat 10:30am-4pm
Opening Event
29 Jul , 06:00 pm-07:30 pm
Artist Talk
Meet the Artist.