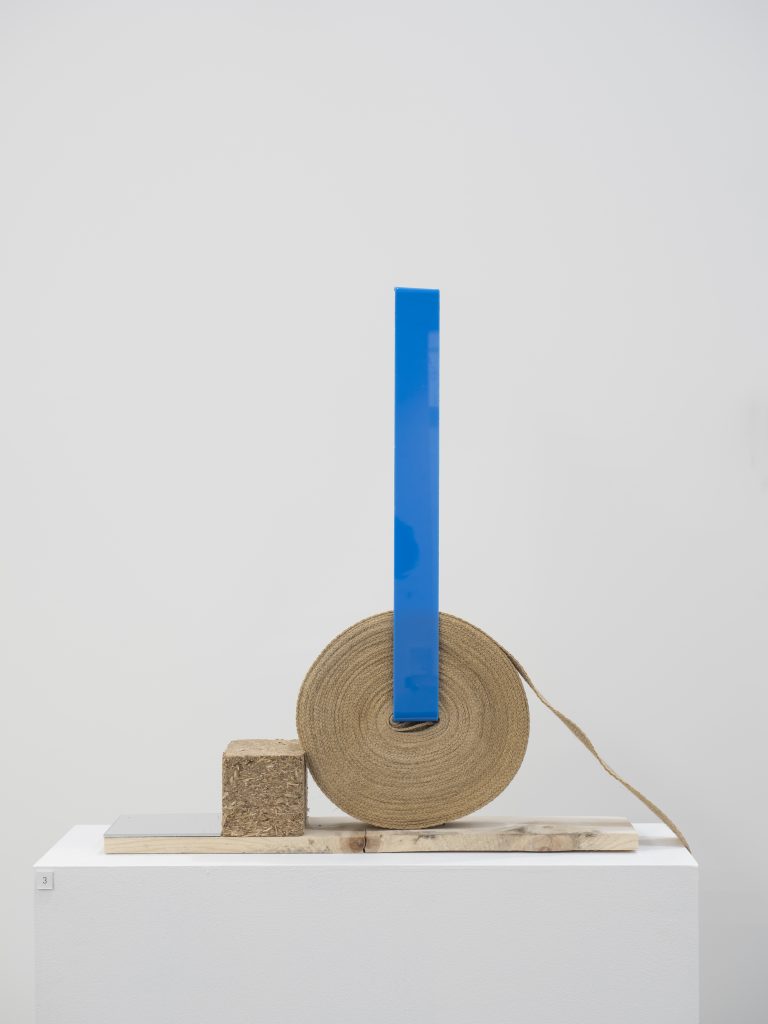 The South Australian Living Artists (SALA) Festival program is officially launched today, with over 8000 artists participating in almost 700 exhibitions and events across Adelaide and regional SA.
Celebrating its 22nd year, SALA will run throughout the month of August 1 – 31 and is Australia's largest community based open access visual arts festival, providing the opportunity for artists from all backgrounds and skill levels from amateur to professional to be part of one of the key festivals on the South Australian arts calendar.
Throughout August SALA exhibitions will appear in local neighbourhoods, along coastlines, at local galleries, cafés, wineries, shops, offices, libraries, surgeries, pubs, schools, retirement villages, breweries, bakeries, and at a number of art institutes. There are residencies in some of South Australia's most well known institutions including Royal Adelaide Hospital, Hampstead Rehabilitation Centre, Glenside Psychiatric Unit, Flinders Medical Centre, SAHMRI, South Australian Film Corporation and Government House.
Bursting with colour SALA provides a platform for artists working in their chosen medium to exhibit their work and be part of a large scale festival, with inclusivity and community at its heart. From painting to sculpture, video to performance, photography, street art and much more SALA celebrates creativity and the art and artists of South Australia.
Some of Australia's most exciting and dynamic artists, both established and emerging, are represented in this year's program including: Hossein Valamanesh, Amos Gebhardt, Honor Freeman, Tom Moore, Anna Horne, James Dodd, Angela Valamanesh, Margaret Dodd, Cassie Thring, Laura Wills, Kath Inglis, Robert Hannaford and Shane Cook.
Explore the influence and uniqueness of different cultures, travel destinations and experiences through art as the ACH Group arts community bring you a collection of works that will take you 'Around the World', be part of the 'Pleasure Arcade' at MOD or learn about the 'Talent Within' of the staff and volunteers at the Women's and Children's Hospital with their work on display in the Blue Heart Gallery. An entire exhibition inspired by Vincent Van Gogh titled 'Go Van Gogh' will see a collection of artists works at Art Images Gallery and discover the next generation of artists at one of the many school exhibitions that are part of SALA.
Highlights of this year's festival include:
SALA PARLOUR: A pop-up drop-in artspace for young people on the lawns of the South Australian Museum. Sunday Sessions include a stellar line up of contemporary artists guiding activities for young people and their families. Open every day in August (excluding Mondays). Generously supported by Credit Union SA.
ART TOURS: Walk, scooter or drive your way through art tours across the city, suburbs and regions, including the ever popular Street Art Tours with Vans the Omega and Jake Holmes, our Bring the Baby Art Tour (August 3), and let the Lord Mayor Sandy Verschoor guide you through some of her favourite SALA exhibitions (August 8).
Plus this year get hands-on with art-making at our range of participatory tours and workshops. Try your hand at life-drawing, photography, arts writing and poetry, or if you enjoy bar-hopping, try our 18+ Sketchy Art and Date Night tours.
Hear art tours in your language with SALA's bilingual hosted tours in Hindi, Punjabi, Gujarati and Mandarin. And if you want to visit beautiful regional South Australia, hop on one of our bus tours to the Adelaide Hills, Barossa, McLaren Vale and Encounter Bay.
THE GOVERNOR'S GARDEN: Government House will become a SALA venue once again, with His Excellency the Governor Hieu Van Le inviting 16 sculptors including Karl Meyer, Chris Ormerod and Clancy Warner to exhibit their work in the gardens, with two special open days on Sunday August 11 and Sunday August 18.
PECHAKUCHA NIGHT: SALA's legendary slide night 'PechaKucha' returns to Nexus Arts with an all new line-up. A fun night for creative people to share ideas and a few laughs. (August 8)
SALA FORUM DAY: A host of top practicing artists will lead an afternoon and evening of discussion and debate at Nexus Arts in the Lion Arts Centre about the value of visual arts, now and in the future. (August 15)
FINISSAGE CLOSING PARTY & AWARDS NIGHT: Celebrate the end of the 2019 SALA Festival on the last night of winter with an evening of performance art, awards, DJs, and a ripper dance floor! The Lion Arts Factory will this year play host to our end of Festival night of fun and frivolity.
(31 August)
LOUISE HASELTON AT SAMSTAG: 2019 SALA featured artist and recipient of this year's SA Living Artists Publication Louise Haselton is an outstanding artist of international refute. Her alluring artworks offer glimpses of the curious inner lives of everyday objects and overlooked things.
THE PIECE PROJECT – CITY EDITION: Four street artists battle it out to be featured on the label of Longview's The Piece Project Shiraz. Enjoy all day beats and street food while watching the artists complete a huge mural as the Longview wines flow. (August 31, $35)
OPEN STUDIO WEEKEND: Meet local artists and visit their work spaces. Open studio weekend is officially August 10-11 with additional openings held throughout the Festival.
And don't miss the SALA Art Cars hitting Adelaide's streets during this year's festival, generously provided by Jarvis Skoda and wrapped in artwork by Elma Lawrie and Arlon Hall.
Image: Louise Haselton, End to End (detail), timber, acrylic, webbing, 2018. Photo Sam Roberts