SALA Parlour & Info Centre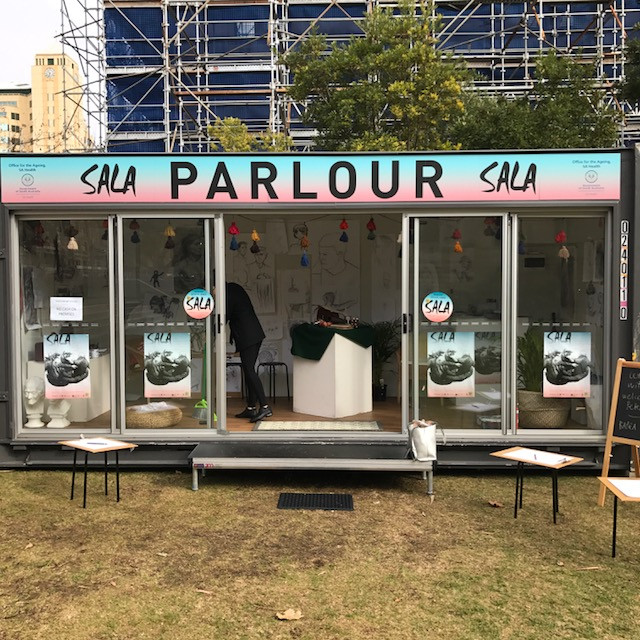 -,
SALA Parlour 2017
, Installation, -
Mixed Group
Installation
Promoting participation in the arts especially for young people. You are invited to contribute to an expanding colour installation in the Parlour plus get some tips and recommendations for SALA Festival 2018 from our passionate volunteers. Carclew will be offering special Sunday Session art workshops for 3-12 year olds and their families 11am-3pm.
A sensational starting point for self-guided SALA school tours.
Presented by SALA's education partner Credit Union SA.
Sunday Sessions presented by Carclew.
1-31 Aug
Tue-Fri 11am-5pm
Sat 10am-4pm
Sun 11am-4pm
Website
Workshop
Sunday Session by Carclew. 05 Aug 11:00am - 11am-3pm
Workshop
Sunday Session by Carclew. 12 Aug 11:00am - 11am-3pm Free 3-12 year olds and their families
Workshop
Sunday Session by Carclew. 19 Aug 11:00am - 11am-3pm Free 3-12 year olds and their families
Workshop
Sunday Session by Carclew. 26 Aug 11:00am - 11am-3pm Free 3-12 year olds and their families