Pricing & Council Rebates
There is a cost to register an exhibition/event in the SALA Festival (Registration Fee).
It may be paid by the artist/s, venue, organiser, community group, sponsor, or by another party (or any combination of these). 
The registration fee goes towards the cost of collating, designing, printing, and publishing the print and online programs that you will be featured in, which are distributed statewide. This fee is unrelated to any venue-related costs (such as venue hire).
2023 SALA Registration Fees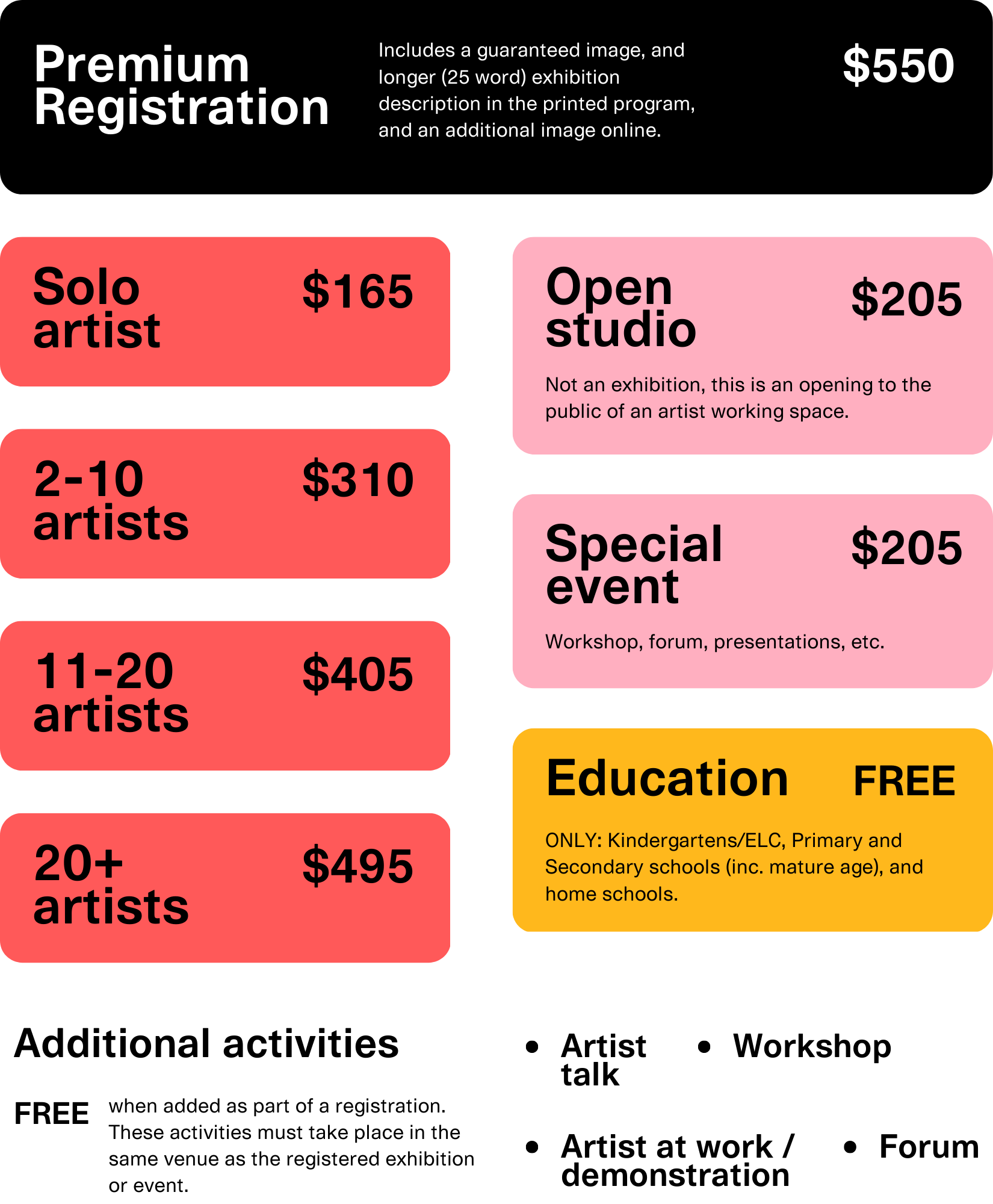 2023 SALA Registration Fees
Early Bird pricing available 1 March-19 April 2023, midnight.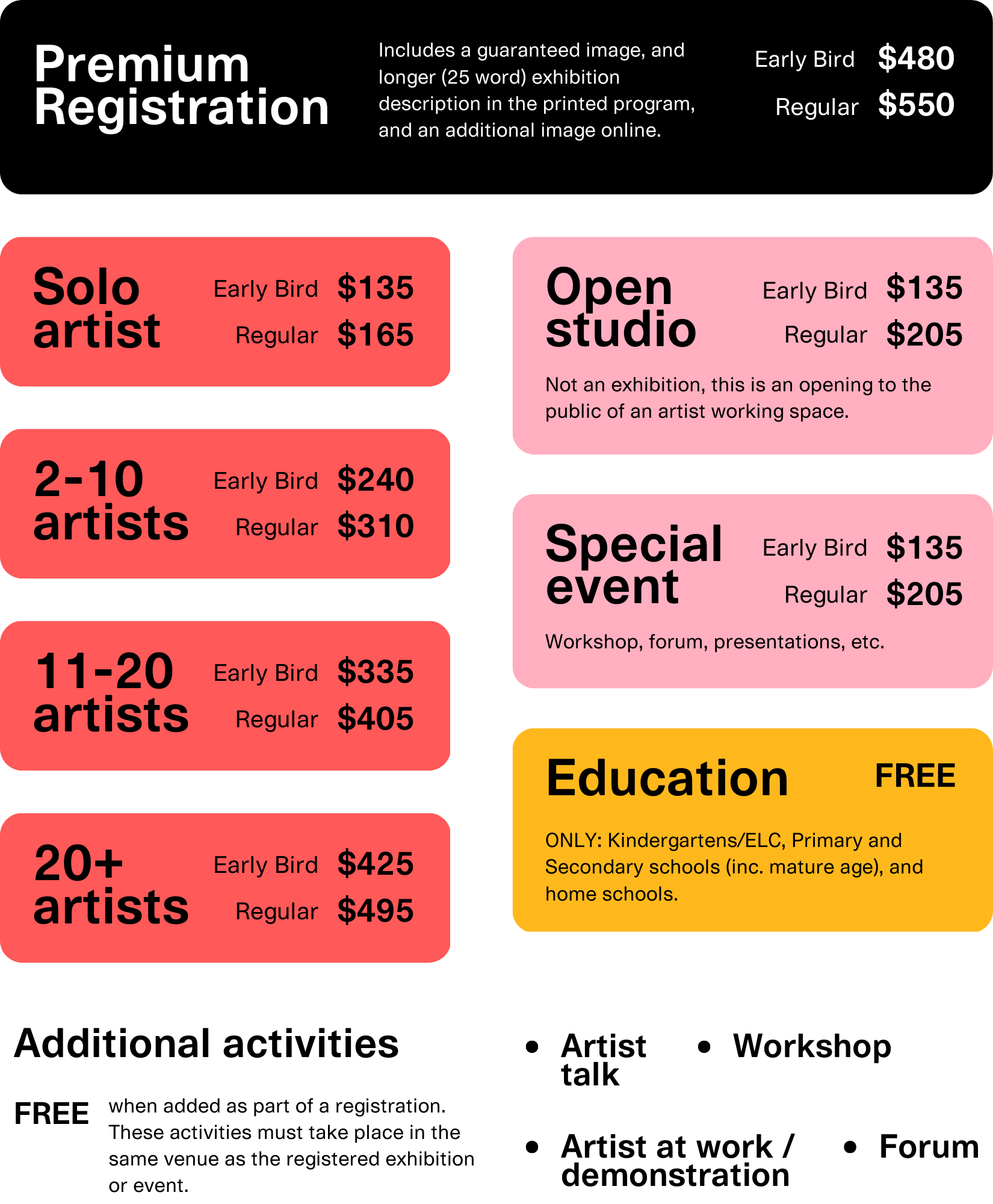 Each year, many local councils support artists and venues participating in the Festival by offering a rebate on the SALA Registration Fee. Conditions like eligibility, how to apply, and the subsidy amount vary from council to council, so it is important to read the details by clicking on the relevant council name below. 
This scheme acknowledges the role that artists and local venues play in the cultural life of the council area. 
Click on the below expandable headings to discover what support is available in each council area.
If your council has not listed a rebate offer, please note that we are still adding 2023 council rebate information. You can also contact your local council directly to enquire as to whether they can offer this service.
Fee type

Early Bird

Regular Fee

 Solo artist

$125

$155

 2-10 artists

$230

$300

 11-20 artists

$325

$395

 20+ artists

$415

$485

Open studio
(This option is for those who are not organising an exhibition but want to open up the space where the artist normally works for the public to visit.)

$125

$195

Education
(Kindergartens, Primary, or Secondary schools ONLY) 

FREE

FREE

Special event
(standalone artist talk, workshop, forum, presentation, etc.) 

$125

$195

Additional Activities:
(when added to a registration for an exhibition)

 

 

Artist Talk

Free

Free

Workshop 

Free

Free

Forum 

Free

Free

Artist at work / demonstration 

Free

Free

Upgrade:

 

 

Premium Registration
(includes guaranteed image and 25 word exhibition description in print program, and additional image in online program)

$470

$540