Jake Holmes - Tutti Arts Residency Exhibition & Artist Talk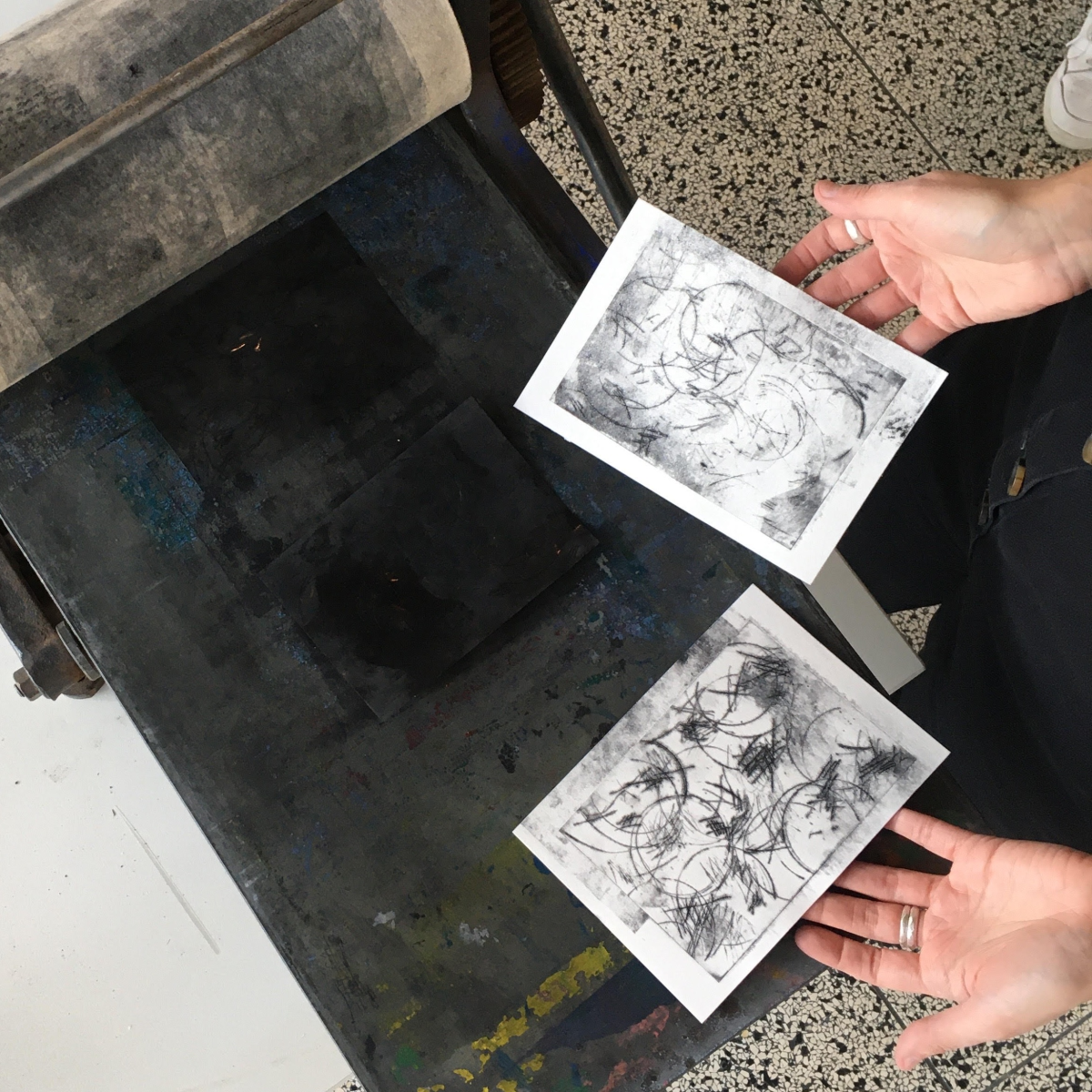 Jake Holmes,
, Print-making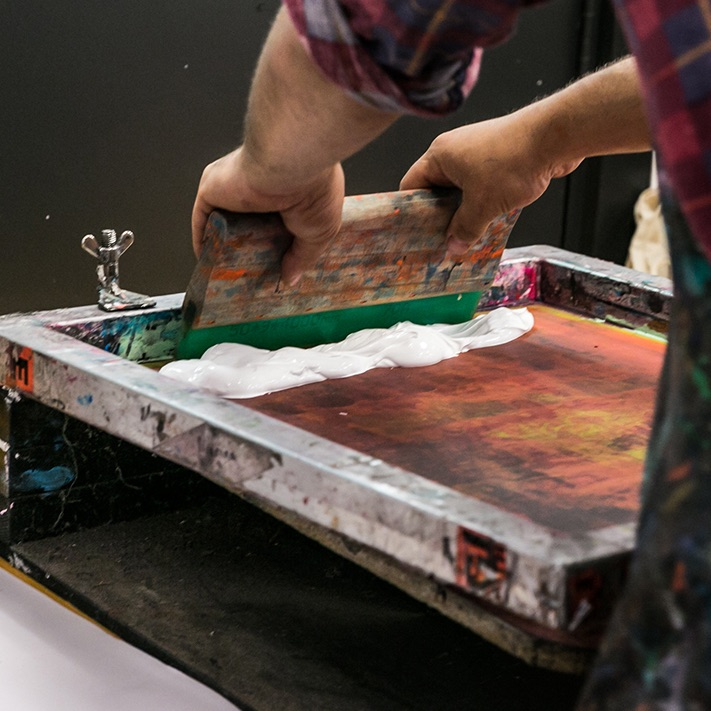 Jake Holmes,
, Print-making
Established
Print-making
Tutti Arts
Jake Holmes
Artist Talk, Exhibition
Earlier this year, Tutti Arts hosted South Australian artist Jake Holmes as the inaugural 2021 SALA Artist in Residence. Holmes is a nationally-recognised printmaker and co-founder of the contemporary artspace Tooth and Nail Studio Gallery (2011-2018). During the residency, Holmes worked alongside the visual artists of Tutti Arts – South Australia's leading multi-arts organisation for artists living with learning disabilities. The resulting exhibition and artist talk illuminates a dynamic artistic exchange between Holmes and the visual artists currently practicing at Tutti's Brighton studio.

Established in 1997, Tutti has become a vital part of South Australia's cultural and artistic life, with artists across all art forms achieving increasing recognition. Tutti's Visual Arts Studio Program currently supports over 70 self-identified learning-disabled artists over three locations in South Australia and is committed to a residency program which supports emerging artists to engage creatively with other artists and discover diverse networks.

27 Aug
Fri 5:30-7:30pm

Artist Talk
Jake Holmes Artist Talk. 27 Aug 05:30pm - FREE