Mark Valenzuela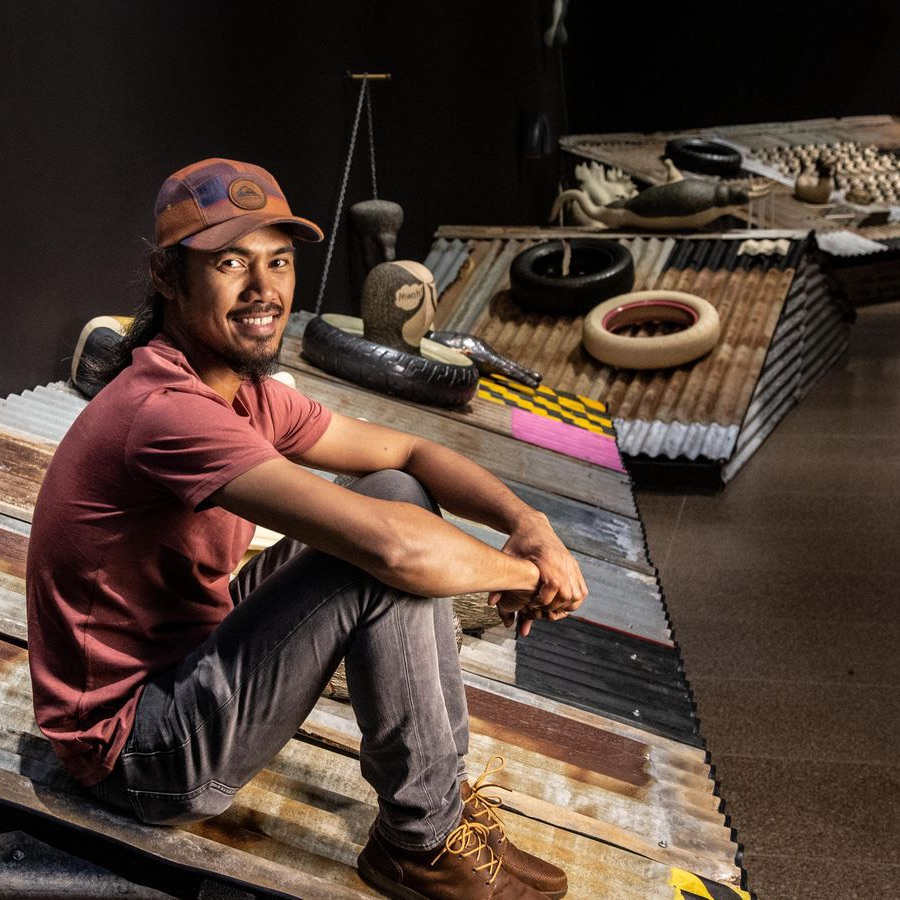 Mark Valenzuela,
Mark Valenzuela with his work Once bitten, twice shy, 2020 Adelaide Biennial of Australian Art: Monster Theatres, Art Gallery of South Australia, Adelaide; photo: Saul Steed.
, Mixed Media, Various
014
Established
Ceramics, Drawing, Installation, Painting, Sculpture, Video
Mark Valenzuela
Exhibition
With a career spanning two decades, Mark Valenzuela is an Adelaide-based artist who works between Australia and the Philippines. Although his practice wilfully resists categorisation, ceramics is an enduring medium for Valenzuela and has functioned as a linchpin to his many-parted installations that combine elements of painting, drawing, sculpture, video, assemblage and street art.

Working between the two countries, Valenzuela's expanded ceramic practice is sensitive to space. It considers ideas of occupation and annexation; examines themes of conflict, dominance and resistance – reflecting on his early experiences growing up in army base camps throughout the southern Philippines; and frequently combines the personal with the political.

1-31 Aug
Mon-Sun 10am-5pm