Constellation Chapter 4: Karoonda Silo Projection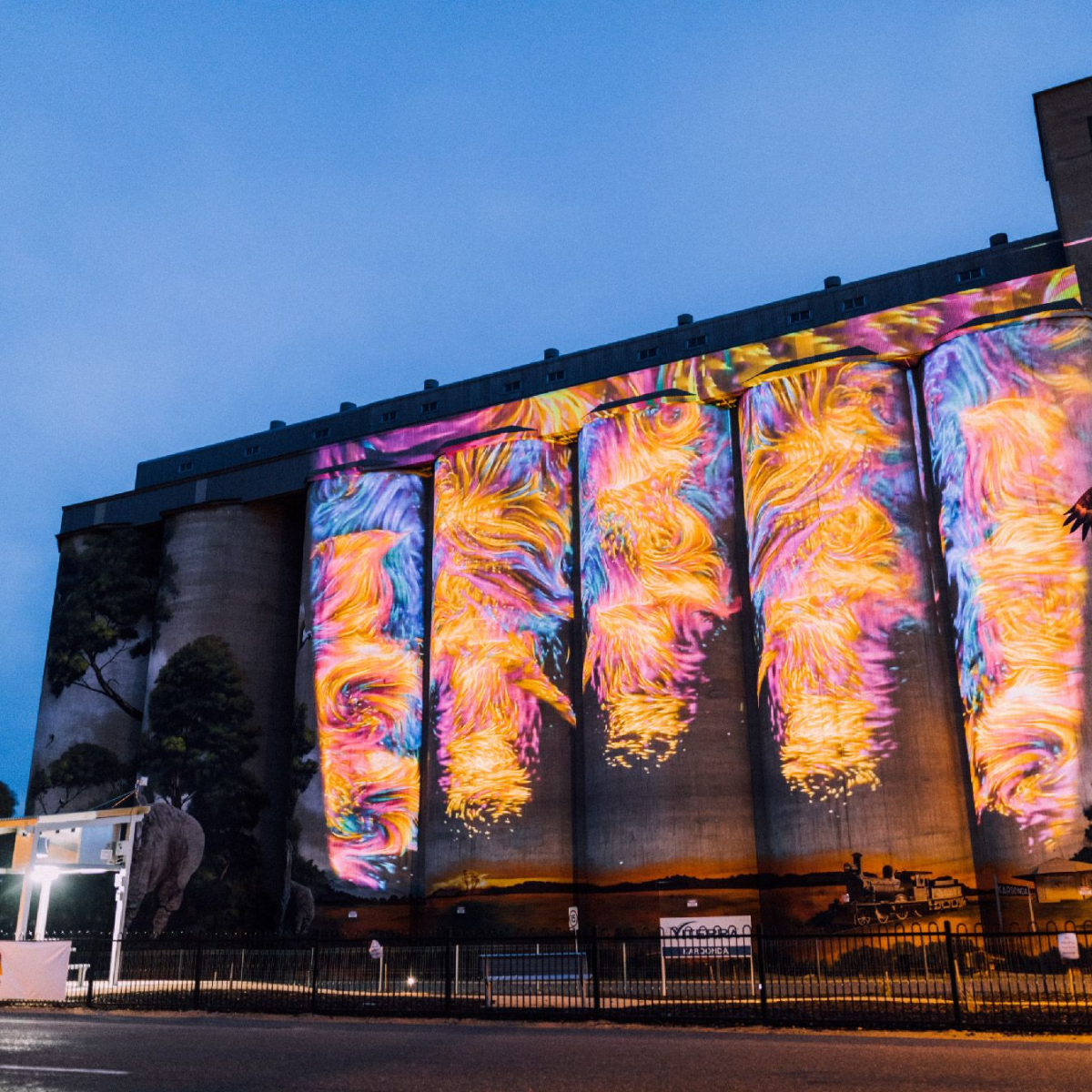 illuminart,
Karoonda Silo Art Projection
, Digital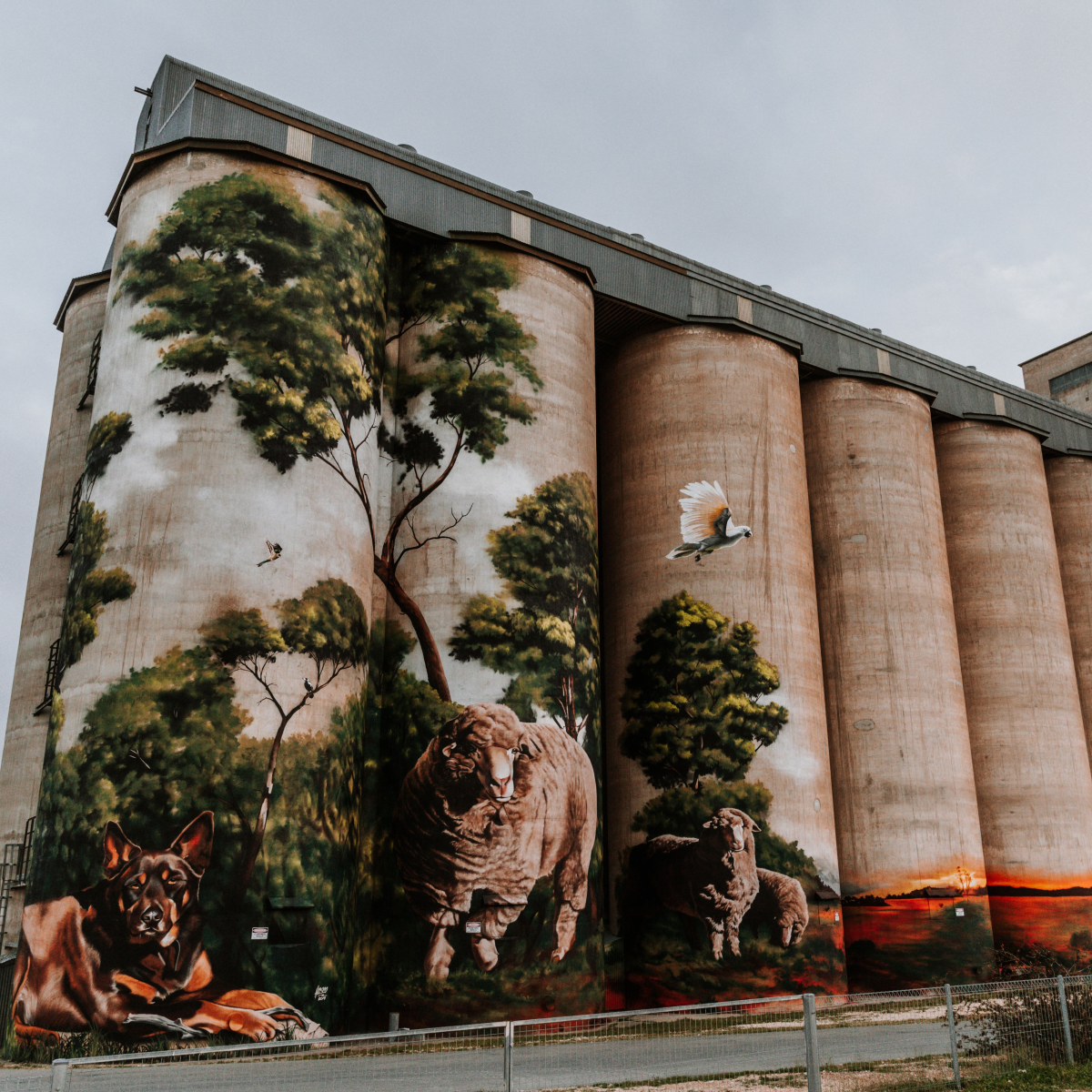 Heesco,
Karoonda Silo Art Mural
, Painting
553
Established
Digital, Installation, Moving Image, Multimedia, Video
illuminart

Presentation, Tour, Exhibition
Rove the 700km journey to discover an epic moving image storyline presented in five parts, presented via massive illuminart projections onto silos and regional landmarks. At night, when each installation illuminates, look out for a 'transmission from the future' which will disrupt the show and present a completely unique story for each place.
Taking Silo Art Trails to a whole new dimension, collaborating visual artists, animators and storytellers share exciting new 'stories in light'. These projections will create a new 'ART TRAIL IN LIGHT' - giant permanent projections at the Wallaroo, Quorn, and Karoonda Silos, with urban centre projections in Barmera and Port Pirie. Visit all five sites to experience artistic visions of the future, combining science and art into an exciting transformation of the landmarks.
The five-part narrative can be viewed in any order, with each 'chapter' as a standalone story. When all parts are viewed, they create an inter-connected story that spans centuries. Along your journey discover science themed activities, tours, or workshops in each of the five regions that connect to the storyline and provide insights into the writing and artwork created in 'Constellation'.
Visit the web site to find links to more info.

1-31 Aug
Mon-Sun 6:30-8pm