The South Australian Living Artists (SALA) Festival was established in 1998 to promote and celebrate the many talented visual artists in South Australia. It was founded as 'SALA Week' by Paul Greenaway OAM (Director, Greenaway Art Gallery) and Sam Hill-Smith through the Australian Commercial Galleries Association (ACGA), featuring an estimated 40 venues and 300 artists in its first year. 
On this page, we breakdown how SALA has developed since 1998 into the month-long Festival that we know it as today, featuring thousands of artists across hundreds of venues. If you need further information about any of our programs (or have some old photos that might belong on this page) feel free to contact us. 
SALA Festival was founded in 1998 as a statewide celebration of visual art. The first 'SALA Week' ran in July, featuring 48 venues and approximately 300 artists. Check out these retro SALA banners that were displayed across the Adelaide CBD!
In 1999 SALA Week (we are not yet calling ourselves a festival) moves into August. SALA is already beginning to grow, with 99 venues signing up to celebrate South Australian living artists. 
The third SALA Week was made up of 117 exhibitions and events. This year saw the debut of the Moving Image Program, Port Pirie become the regional focus city, and the release of the first South Australian Living Artist Publication featuring Annette Bezor. SALA begins to incorporate moving image and performance art into its program.
In 2001, SALA continued its week-long format and took place in August. This year's regional focus city is Burra. 
In 2002, SALA ran for 10 days and saw 500 artists participate across 181 venues. A new program of walking art tours was introduced, aimed at engaging city office workers on their lunchbreaks. The regional focus centred on the Fleurieu Peninsula, with Victor Harbor, Port Ellion, and Goolwa highlighted.
In 2002, the SALA team moved to Rundle St and shared an office with the Adelaide Fringe Festival. The first SALA Program was produced this year: a small A5 document. 
SALA 2003 continued the 10-day festival format, with over 600 artists participating across 197 venues. The regional focus was the Riverland. 
The Tasmanian arts community adopted the SALA model for its inaugural living artist festival, TASLA, in 2003.
In 2004, SALA Guerrillas combined art and the workplace, with artists arriving at unsuspecting workplaces for performances and visual art installation.
The Adelaide Hills was the regional focus for this year's event, which also featured the inaugural SALA Ball.
In 2005, SALA was run over three weekends and involved over 1,000 artists across 300 venues! A Latino-inspired SALA Ball was held at the Masonic ballroom that included live entertainment.
Kangaroo Island became the regional focus of the SALA Festival in 2005.
In 2006, SALA won the Ruby Award for 'community impact', the Independent Weekly Visual Arts Event Award, and The Advertiser Oscart Festival Award.
Participating SALA artists were able to win awards for their events, including The Centre for Creative Photography Award and the Austral/Bunka Award. 
Our Mob became part of the SALA Festival for the first time.  Held at the Adelaide Festival Centre, it showcased Aboriginal artists from regional areas across the State.
In 2007, SALA grew bigger still, this time with 430 events involving 1500 artists.
This year saw SALA partner with The Advertiser (now a major sponsor) to produce a lift-out program within its paper.
The 2008 Festival ran for two weeks, featuring over 400 exhibitions, open studios, workshops, artist talks and screenings. The regional focus city was Port Augusta. 
In 2009, SALA won a Ruby Award and the Toyota Australian Business Arts Foundation (Abaf) Award for 'community impact'.
This year involved nearly 3000 artists over 500 venues, a 67% increase on the 2008 figures. This year's festival attracted 331,500 people (an increase of 23% from the year before).
In the 2010 SALA Festival, artists involved in the Moving Image Project explored technology's impact on contemporary culture.
Over 4,000 artists across 543 venues participated in the 2011 Festival. SALA continued to champion inclusivity with homeless artists given the chance to take part in an exhibition at Byron Place Community Centre in 2011.  Rip it Up magazine offered a special arts award for artists with a disability or to an organisation that supports those with a disability.
SALA on sale became an event that involved an arts market, workshops, entertainment and forums. This event attracted 8,500 people and over $17,000 worth of art was sold. 
City buildings across the Adelaide CBD became flooded with moving image works in a partnership undertaken with the Adelaide Festival Centre.
A range of workshops were designed to assist artists in the professional development of their practice.
Audiences from all over the world (from places such as Singapore, France, New Zealand, and The United States) came to South Australia totake part in the festival. More locally, audiences came predominantly from Melbourne and Sydney, but also Queensland, Canberra, and regional areas across the nation.  These people made up the total estimated audience of 413,592 attendees. 
A new pilot project that involved the video documentation of artist's practices was created to highlight artist's influences and open up a new way for SALA to market visual artists in upcoming festivals.
508,000 visitors over 524 venues, with 3,453 artists involved. Over $690,000 worth of art sold.  Visitors from Denmark, Rome, London, Japan and China travelled to attend the festival. 400,000 SALA programs were produced and 50,000 visits to the SALA Festival website by interested participants. Over 500 articles featured the Festival including interstate sources such as The Australian and the Herald Sun.
In 2013 there were 4,917 participating artists across 502 exhibitions and events and over 510,000 visitors.
The festival welcomed Penny Griggs into the role of CEO.
Christine Nicholls introduced Aboriginal art to art enthusiasts via a bus tour that visited commercial galleries across the Adelaide CBD.
In 2014, SALA had 4,627 artists participate over 550 exhibitions and events, over 40,000 opening night guests, over 510,000 visitors and over $1,000,000 worth of art sales. 
SALA curated three exhibitions; two at Centennial Park and one at the Adelaide Airport.
SALA was nominated for a Ruby Award for Arts Enterprise and nominated for 'Australia's Favourite Event' at the national Australian Events Awards.
The South Australian Health and Medical Research Institute (SAHMRI) and Adelaide Festival Centre's Artist in Residence programs were launched and offered involved artists a nominal fee.
In 2015, SALA ran for the entire month of August for the first time! We also had 5,235 artists participate in over 617 exhibitions and events.
Angela Valamanesh and Aurelia Carbone received the SAHMRI and Adelaide Festival Centre residencies respectively. Artists Laura Wills, Ruth Gregor and John Blines also became involved with residencies at the Adelaide Central Market, Centennial Park, and Flinders Medical Centre.
Art After Dark was a popular initiative that bloomed in the West End of the city.
SALA was awarded a Ruby Award for Best Event.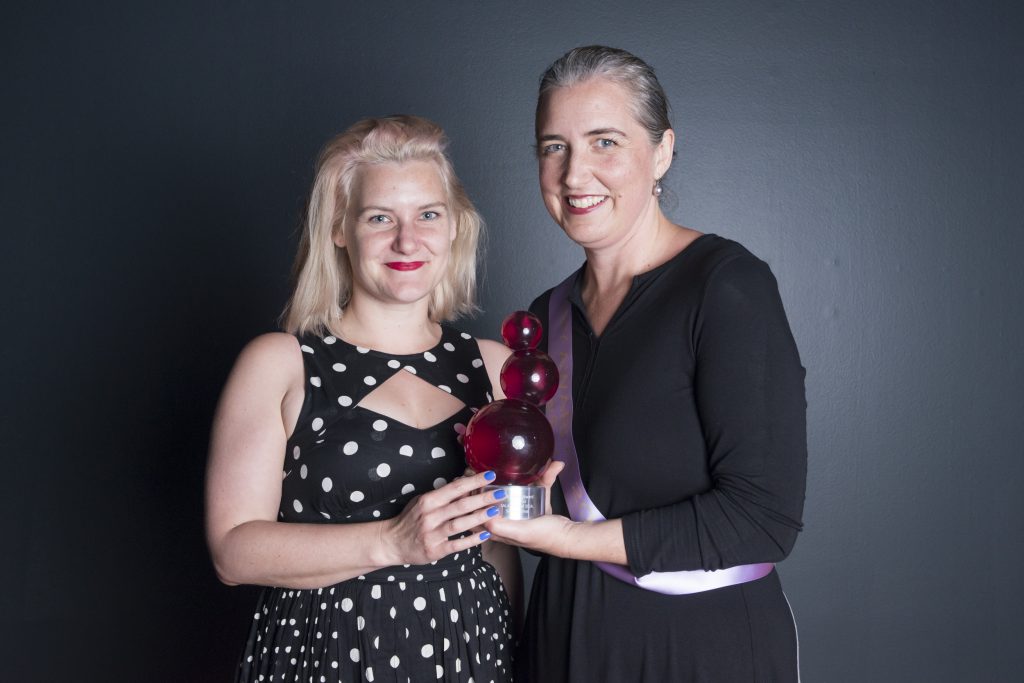 In 2016, SALA saw over $1,500,000 worth of art sales, 600,000 visitors, and nearly 4,700 artists involved in the festival across 630 exhibitions and events.
The SALA Festival collaborated with a number of partners to initiate pilot projects that engaged new audiences. Joining with the Adelaide City Council, SALA was celebrated in Victoria Square, where artists took up residence in shipping containers to showcase their work.  
A cultural exchange with Shandong, China, saw SALA hosting artists from this region and presented a photographic exhibition that took place in the Shandong Hotel in Jinan.
The 2017 SALA Festival saw over 6,386 artists participating in 660 exhibitions and events over 800,000 audience members. 
The SALA Parlour, a new initiative for SALA, was a public studio space housed in a shipping container on the South Australian Museum lawns. The project focused on encouraging participation in the arts and providing information about local visual art workshops and classes for over 50s who want to connect with art but don't know where to start the Parlour also provided advice about how to navigate the vast SALA Festival program.
In May 2017 a group of five South Australian artists visited Jinan, Shandong to exhibit their work and document their visit to Shandong through their art. The tour included visits to local museums, one of the many art schools, a sketching tour to Mount Taishan and numerous banquets.
The South Australian artists include Thomas Buchanan, Deirdre But-Husaim, Louise Feneley, Damien Shen and Luke Thurgate.
The Shandong artists include Yang Xiaogang, Wu Lei, Fan Lei, Chen Tao, Zhang Xinwen, Li Bingjie, Zhang Jian.
In the 2018 festival, 9,728 artists participated in 716 exhibitions and events,  showcasing their work to over 850,000 audience members. 
The SALA Parlour is a public studio space housed in a shipping container that was located on North Terrace in front of the South Australian Museum for the month of August. The project focused on encouraging school aged children to engage with visual art and highlighted the creative potential of young South Australians. The drop-in, pop-up artspace offered a plethora of creative tasks children could participate in while in the CBD. SALA collaborated with Carlew's Pom Pom program to offer 'Sunday Sessions' at the SALA Parlour, featuring young contemporary artists guiding activities for children and their families.
In May 2017 a group of five South Australian artists visited Jinan to exhibit their work and document their visit through their art. This artist cultural exchange culminated in 2018 with an exhibition in SALA Festival at the SASA (South Australian School of Art) Gallery during Shandong Cultural Week. The exhibition titled Impressions of Shandong & South Australia featured the work of South Australian artists Thom Buchanan, Deirdre But-Husaim, Louise Feneley, Damien Shen and Luke Thurgate and Shandong artists Yang Xiaogang, Wu Lei, Fan Lei, Chen Tao, Zhang Xinwen, Li Bingjie and Zhang Jian. 
Post the 2018 festival, SALA welcomed Kate Moskwa into the role of CEO.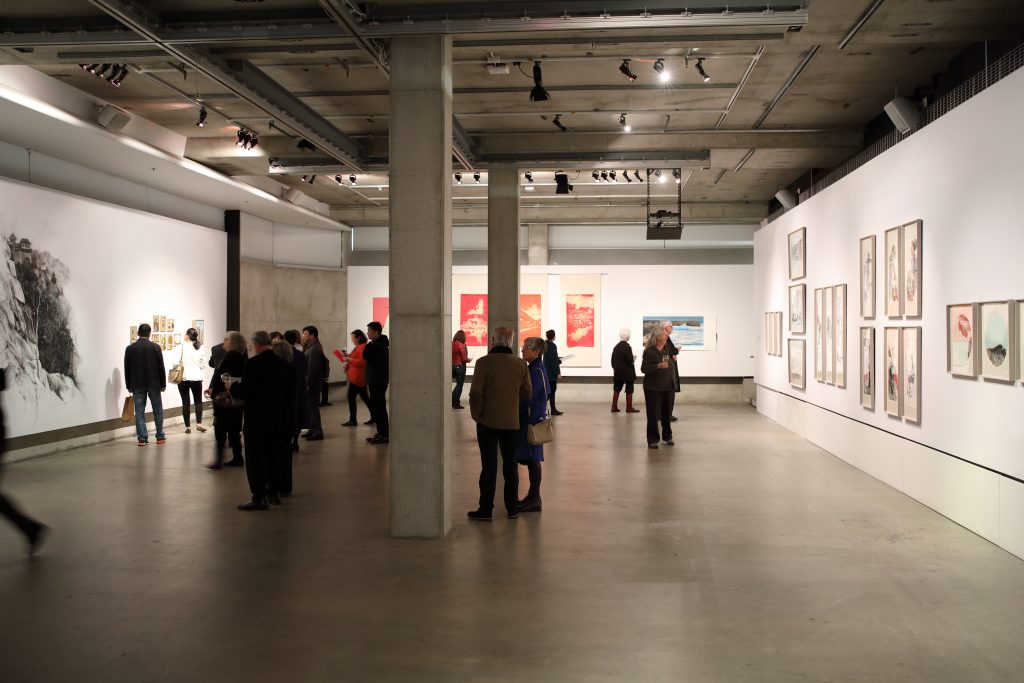 This year saw over 8,257 South Australian artists participating in over 692 exhibitions and events,  showcasing their art with total attendance estimated at over 870,000.
This year SALA rebranded with a more geometric logo with openings in each letter to echo the accessibility of the Festival and the way that one might meander through a gallery. 
The SALA Parlour continued in 2019. This year SALA offered Sunday Sessions at the SALA Parlour featuring contemporary artists guiding activities for children and their families. SALA also offered artist-led workshops with artists during the week for classes and school groups.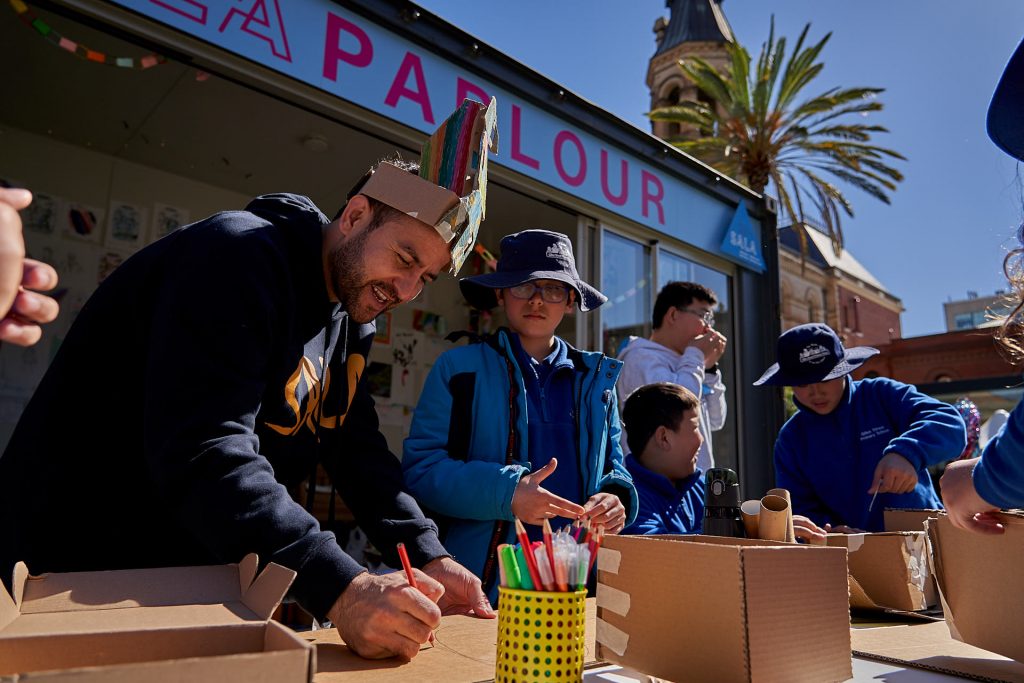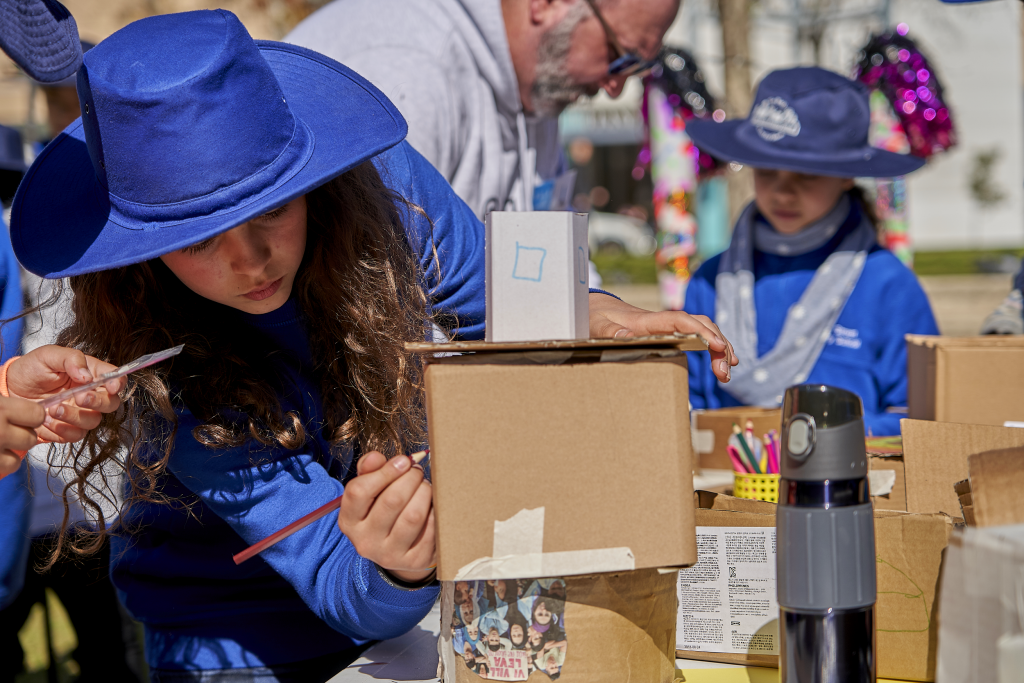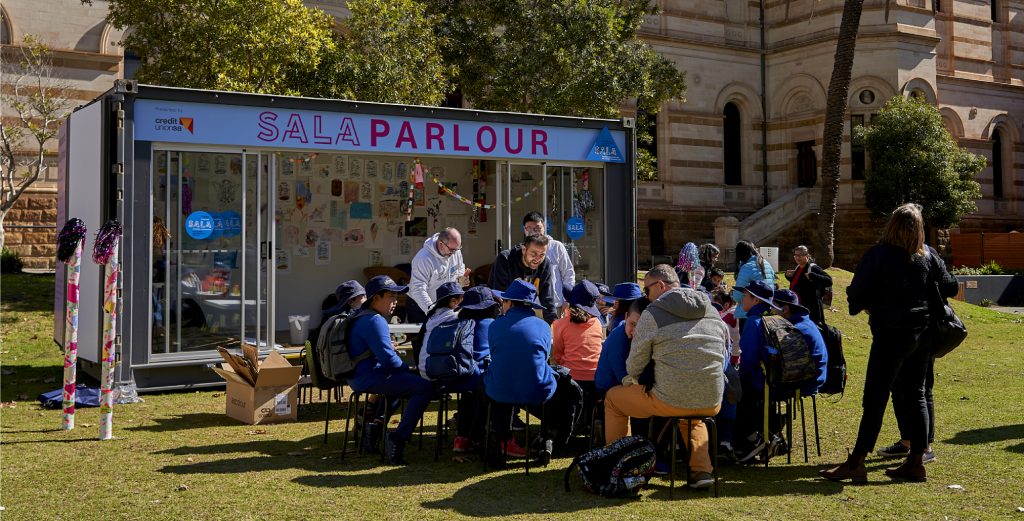 Due to the impacts of COVID-19, SALA had to innovate and reassess the general structure of the 2020 Festival to ensure that artists were still able to participate safely! SALA encouraged more online methods of participation and supported physical exhibitions where they were able to comply with State Government restrictions. These innovations were a huge success with 8,500 artists participating in 665 exhibitions and events (202 online venues and 379 physical venues). This year saw an audience of over 890,00 audience members. 
The SALA Podcast launched this year with the aim to engage South Australian visual artists and arts industry professionals in interviews about their arts practice and creative lives, and topics relevant to the arts. Episodes were released weekly during the 2020 Festival with the inaugural episode launched 3 August 2020. Episodes are released monthly outside of the Festival month. 
Presented in partnership with Credit Union SA, the SALA Schools Artist-in-Residence Program placed South Australian artists in a range of schools, giving young people the opportunity to learn skills from a practicing visual artist and reinforcing the importance of the visual arts. For a full list of schools and artists see Past Residencies.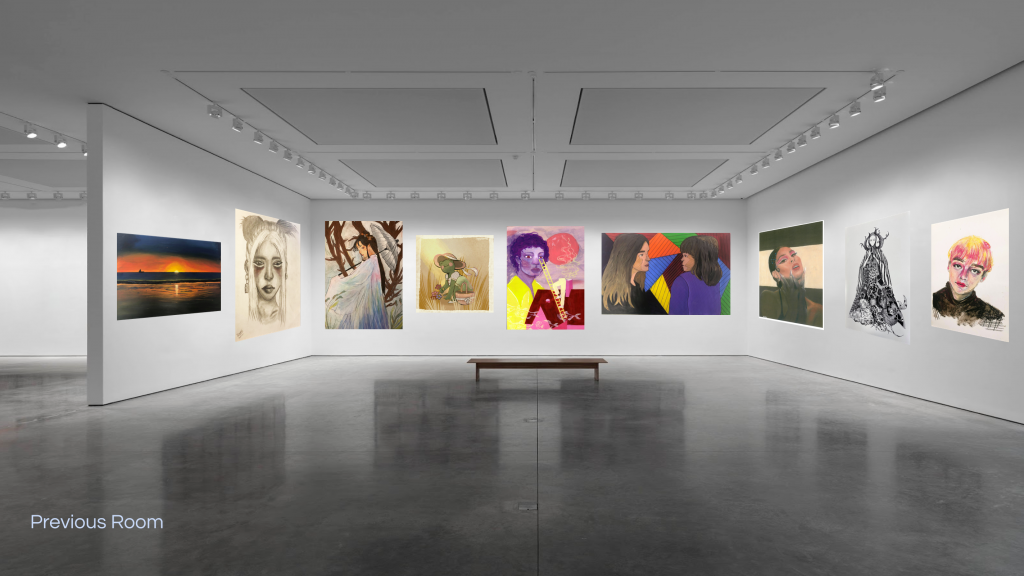 In 2021 South Australians enjoyed more freedom and less isolation than the year before. Across the State we were becoming accustomed to checking in, masking up and maintaining a safe distance from one another as we navigated supermarkets, restaurants and events. 
Record numbers of artists and audiences demonstrated their eagerness to engage with our changing world. Over 9000 artists created and exhibited work for the 2021 South Australian Living Artists (SALA) Festival and audiences exceeded 960,000 – even with broader restrictions in place.
SALA continued to offer awards to participants who excelled, with a prize pool valued at over $34,000. Prizes included the City of Adelaide Incubator Award; City Rural Emerging Artist Award; Unitcare Services Digital Award; City of Onkaparinga Contemporary Curators Award; The Country Arts SA Breaking Ground Award; Hither + Yon Venue Award; The City of Unley Active Ageing Award; Don Dunstan Foundation Award; The Advertiser Tertiary Art Student Award; Credit Union SA School Awards.
13 new podcast episodes were published with the following artists and topics: Artists in Schools: Louise Flaherty & Jane Mant; Jingwei Bu; Jenna Pippett; Curator Interview: Steph Cibich; Indigenous Cultural and Intellectual Property with Charisma Cubillo; 100 Barossa Artists; 2021 SALA Feature Artist: Roy Ananda; Henry Wolff; Bridget Currie; 2021 Audio Tour: Adelaide's Public Art; Gemma Rose Brook; Shane Kooka; Jasmine Crisp.
We had 3 artists-in-residence: Madison Bycroft at the South Australian Film Corporation, as hosted by the Samstag Museum of Art; Jake Holmes at Tutti Arts, Brighton; Billy Oakley at Le Fevre High School.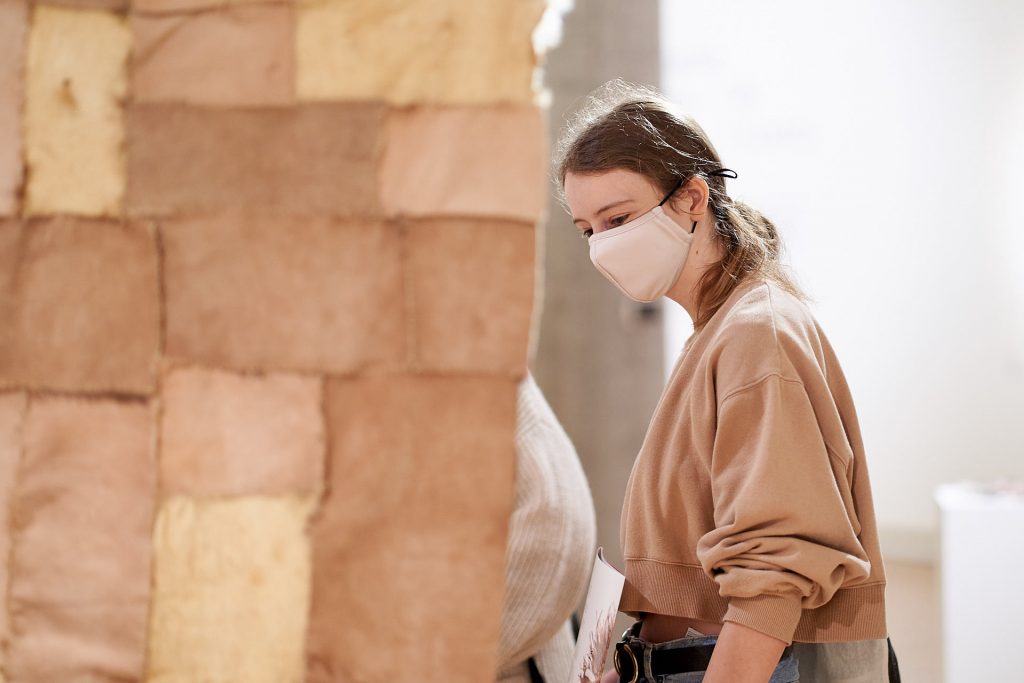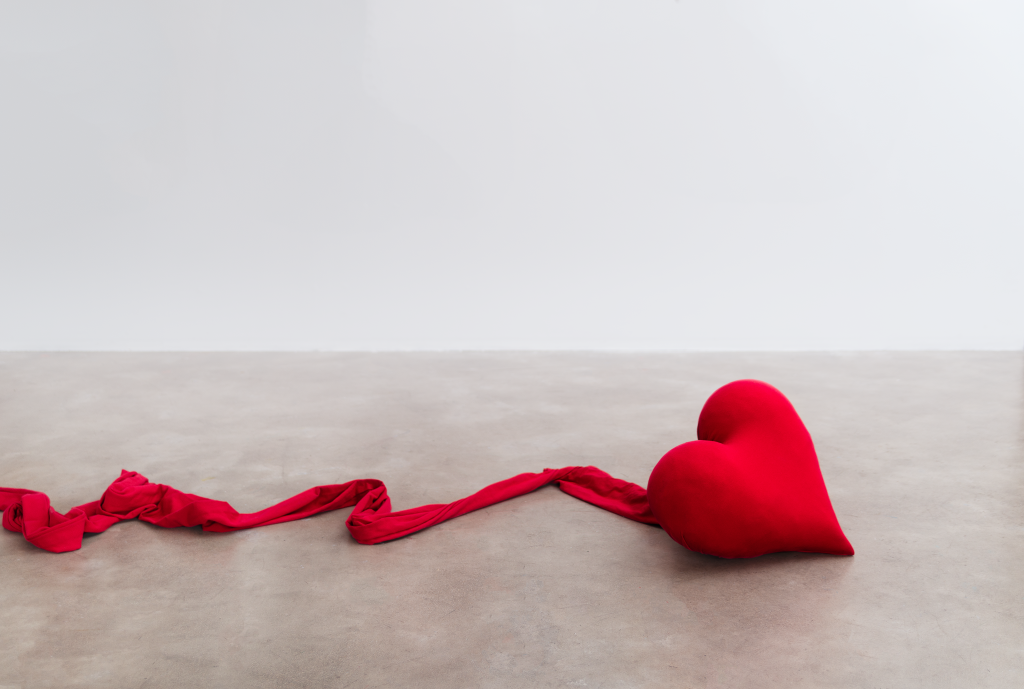 In 2022 SALA celebrated its quarter-century anniversary. Over 25 years the South Australian Living Artists Festival has grown from a collection of 50 exhibitions in galleries and museums, to become the world's largest open access visual arts festival. 
This year we saw a record number of artists participating, with over 12,000 South Australian emerging, mid-career, and established artists in the Festival. SALA also had record audiences with 1.76M attendances state-wide.
To celebrate SALA's 25th birthday the inaugural SALA Hub in the iconic Queens Theatre was launched. The Hub hosted a Drawing Marathon with Christopher Orchard, a masterclass with Rob Gutteridge, and workshops (Erin Daniell, Jasmine Crisp, Sam Gold), tours, SALA's famous Slide Night, and the exhibition 'SILVER'.
To celebrate the significant milestone we invited a curatorial circle to each propose SA artists whose work, for them, embodied the values and legacy of SALA. 15 artists were selected for 'SILVER' including: Roy Ananda, Kirsten Coelho, Margaret Dodd, Tsering Hannaford, Sue Kneebone, Juanella McKenzie, Ian North, Christopher Orchard, Tom Phillips, Sonya Rankin, Darren Siwes, James Tylor, Angela Valamanesh, Sera Waters, Laura Wills.
SALA also launched Shop SALA, a new digital platform to buy art, discover artists, and enhance the experience of the Festival.
SALA continued to offer awards to participants who excelled, with a prize pool valued at over $46,000. A new opportunity was included: the SALA Solo Photographic Opportunity, a partnership with Atkins Lab, the Centre for Creative Photography and praxis ARTSPACE.
15 new podcast episodes were published with the following artists and topics, including episodes created in partnership with Adelaide Central School of Art program 'Artspeak': Tony Kearney; Sam Gold; ACSA Artspeak: Jess Taylor; ACSA Artspeak: Heidi Kenyon; ACSA Artspeak: Tom Borgas; ACSA Artspeak: Rosina Possingham; ACSA Artspeak: Catherine Truman; Josh Juett; 2022 Feature Artist: Mark Valenzuela; Carly Snoswell; 25 Years of SALA; ACSA Artspeak: Julia Robinson; Ruby Allegra; Ash Tower; Caitlin Mohr.
We had 5 artists-in-residence: Julia Boros with Arts in Health at Flinders Medical Centre; and the Artists in Schools program which included artists: Joel Pelvin, Gus Clutterbuck, Tony Kearney, Gemma Rose Brook.